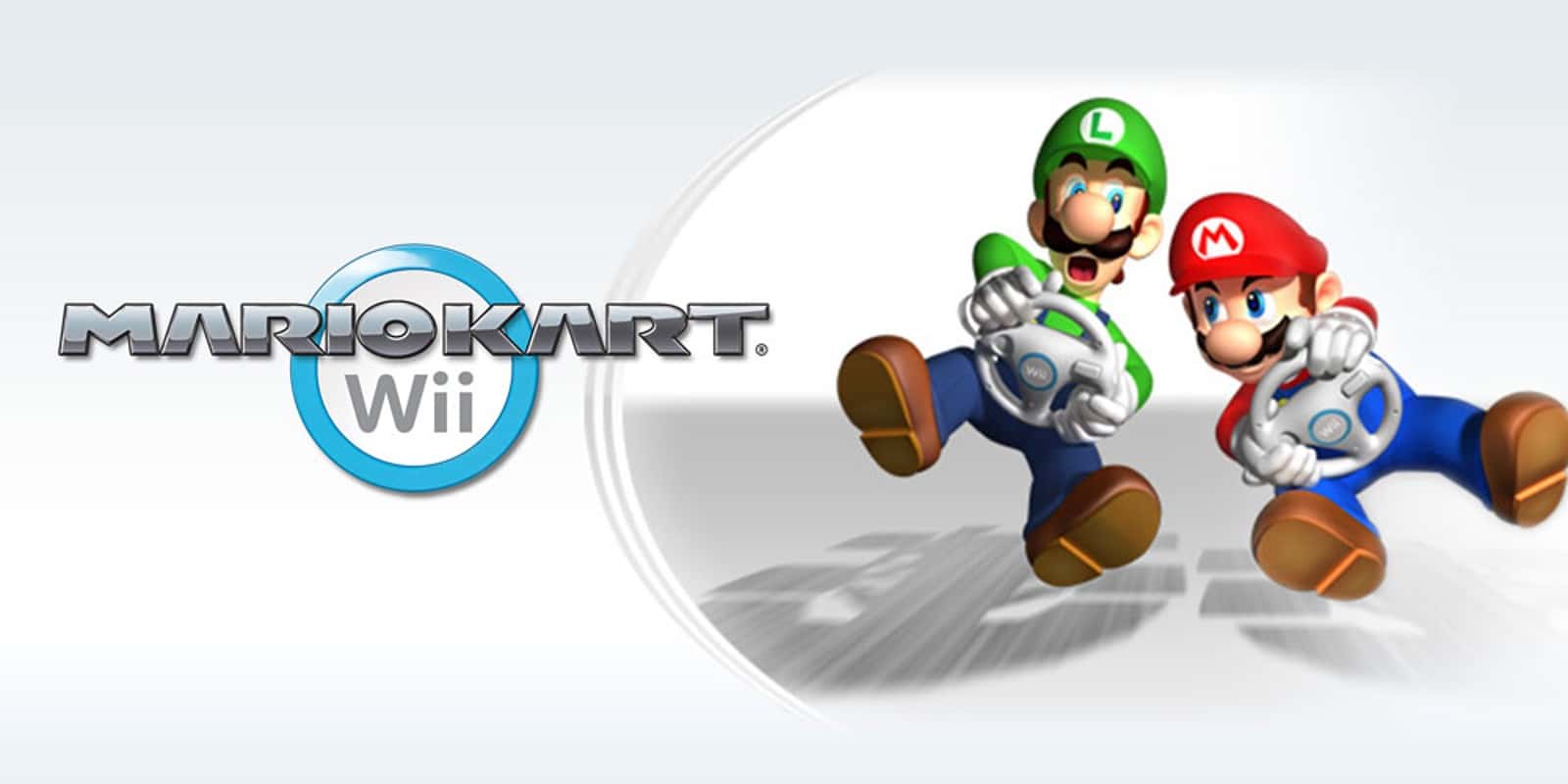 New data from UKIE has revealed the full listing of games that have sold over 1 million boxed copies in the UK. Digital isn't included here, and results were determined based on sales accomplished on an individual platform. Any title that met the mark when combining sales across multiple platforms did not make the cut.
Many Nintendo games from the Wii / DS era made the list. That includes Mario Kart Wii, New Super Mario Bros., Mario & Sonic at the Olympic Games, and more.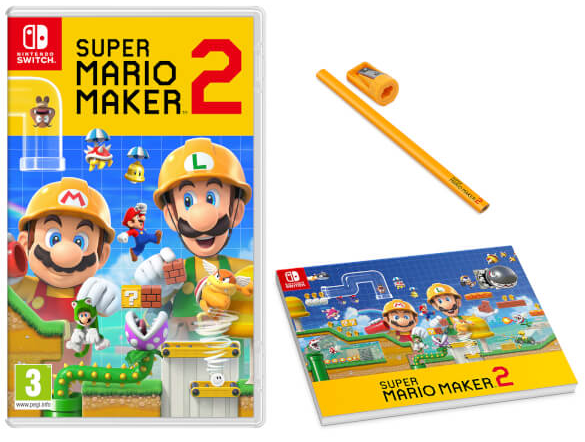 The official Nintendo UK online store is offering a special deal for Super Mario Maker 2. If you pre-order the game at the store, you get a special Mario Maker-themed drawing pad and pencil set for free. There's also a second bundle available, which comes with the game and a diorama set; however, that one costs £59.99. The diorama is also available to purchase separately.
We don't have a concrete release date for Super Mario Maker 2 yet; we only know it'll be released sometime in June.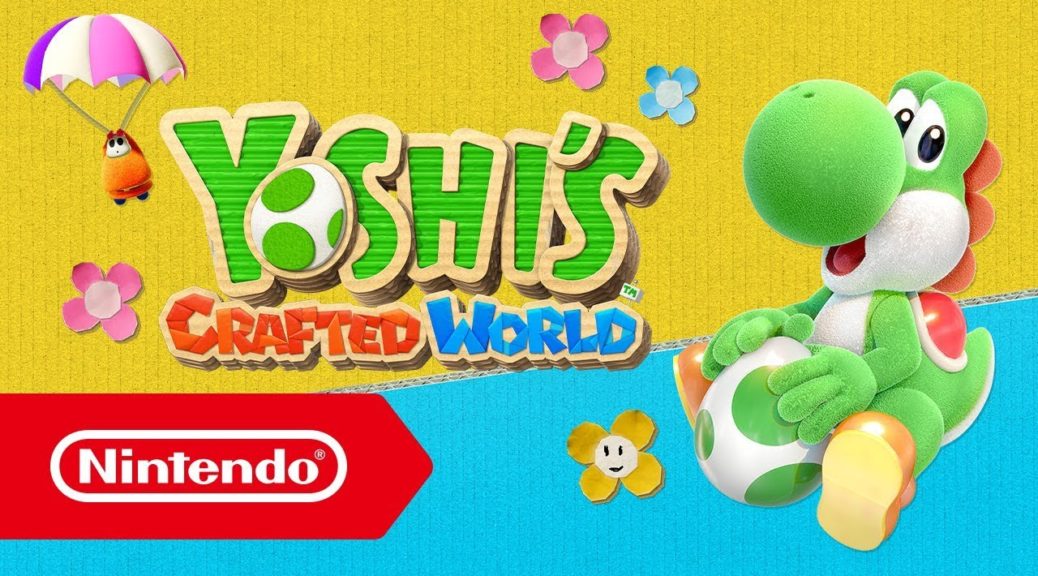 This week's Switch/ Wii U/3DS-specific UK software sales are as follows:
Switch
1. Yoshi's Crafted World – Nintendo
2. Mario Kart 8 Deluxe – Nintendo
3. New Super Mario Bros. U Deluxe – Nintendo
4. Super Smash Bros. Ultimate – Nintendo
5. The Legend of Zelda: Breath of the Wild – Nintendo
6. Super Mario Odyssey – Nintendo
7. Pokemon: Let's Go, Pikachu! – Nintendo
8. Minecraft – Nintendo
9. Super Dragon Ball Heroes: World Mission – Bandai Namco Entertainment
10. Super Mario Party – Nintendo
Wii U
1. Just Dance 2019 – Ubisoft
2. The Legend of Zelda: Breath of the Wild – Nintendo
3. Sonic & All-Stars Racing Transformed – Sega
4. The Legend of Zelda: The Wind Waker HD – Nintendo
5. The Legend of Zelda: Twilight Princess HD – Nintendo
6. Yoshi's Woolly World – Nintendo
7. Mighty No. 9 – Deep Silver
8. Donkey Kong Country: Tropical Freeze – Nintendo
9. Lego City Undercover – Nintendo
10. Super Mario 3D World – Nintendo
3DS
1. Mario Kart 7 – Nintendo
2. Animal Crossing: New Leaf – Nintendo
3. New Super Mario Bros. 2 – Nintendo
4. Super Mario 3D Land – Nintendo
5. Super Mario Maker – Nintendo
6. Donkey Kong Country Returns – Nintendo
7. Luigi's Mansion 2 – Nintendo
8. Tomodachi Life – Nintendo
9. The Legend of Zelda: Ocarina of Time 3D – Nintendo
10. The Legend of Zelda: Tri Force Heroes – Nintendo
Source: Chart-Track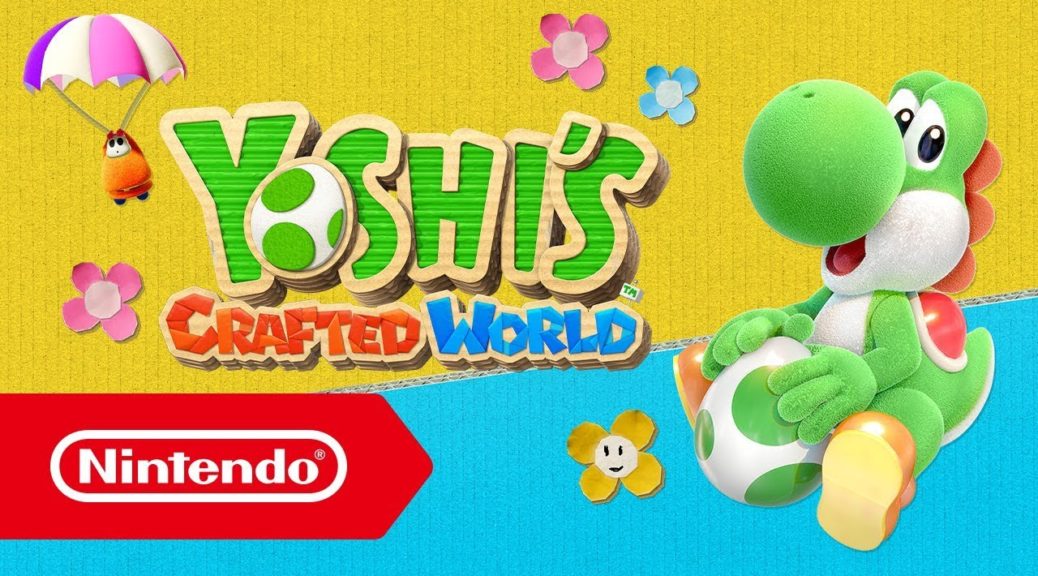 This week's Switch/ Wii U/3DS-specific UK software sales are as follows:
Switch
1. Yoshi's Crafted World – Nintendo
2. Mario Kart 8 Deluxe – Nintendo
3. New Super Mario Bros. U Deluxe – Nintendo
4. Super Smash Bros. Ultimate – Nintendo
5. Super Mario Odyssey – Nintendo
6. The Legend of Zelda: Breath of the Wild – Nintendo
7. Pokemon: Let's Go, Pikachu! – Nintendo
8. FIFA 19 – EA
9. The Lego Movie 2 Videogame – Warner Bros. Interactive
10. Minecraft – Nintendo
Wii U
1. Just Dance 2019 – Ubisoft
2. The Legend of Zelda: Breath of the Wild – Nintendo
3. Lego Star Wars: The Force Awakens – Warner Bros. Interactive
4. The Lego Movie Videogame – Warner Bros. Interactive
5. Sonic & All-Stars Racing Transformed – Sega
6. The Legend of Zelda: Twilight Princess HD – Nintendo
7. The Legend of Zelda: The Wind Waker HD – Nintendo
8. Guitar Hero Live – Activision Blizzard
9. Hello Kitty: Kruisers – Bergsala Lightweight
10. Just Dance 2018 – Ubisoft
3DS
1. Mario Kart 7 – Nintendo
2. Animal Crossing: New Leaf – Nintendo
3. Pokemon Ultra Sun – Nintendo
4. Super Mario 3D Land – Nintendo
5. New Super Mario Bros. 2 – Nintendo
6. Super Mario Maker – Nintendo
7. Donkey Kong Country Returns – Nintendo
8. The Legend of Zelda: Ocarina of Time 3D – Nintendo
9. Luigi's Mansion 2 – Nintendo
10. Tomodachi Life – Nintendo
Source: Chart-Track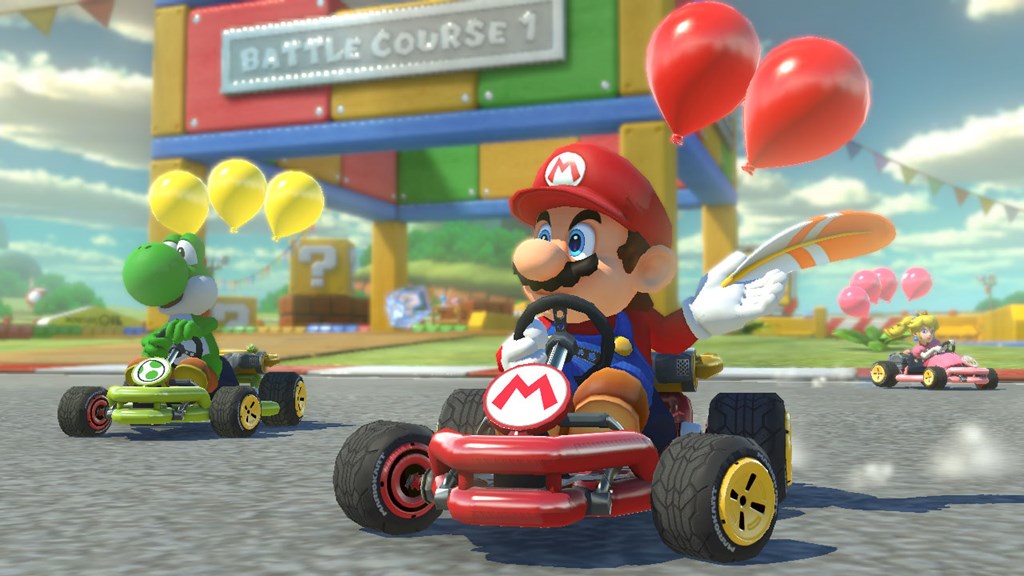 This week's Switch/ Wii U/3DS-specific UK software sales are as follows:
Switch
1. Mario Kart 8 Deluxe – Nintendo
2. New Super Mario Bros. U Deluxe – Nintendo
3. Super Smash Bros. Ultimate – Nintendo
4. Super Mario Odyssey – Nintendo
5. The LEGO Movie 2 Videogame – Warner Bros. Interactive
6. Pokemon: Let's Go, Pikachu – Nintendo
7. Super Mario Party – Nintendo
8. Minecraft – Nintendo
9. Zelda: Breath of the WIld – Nintendo
10. FIFA 19 – EA
Wii U
1. Just Dance 2019 – Ubisoft
2. Zelda: Breath of the Wild – Nintendo
3. LEGO Star Wars: The Force Awakens – Warner Bros. Interactive
4. Wii Party U – Nintendo
5. The LEGO Movie Videogame – Warner Bros. Interactive
6. Legend of Kay Anniversary – THQ Nordic
7. Zelda: Twilight Princess HD – Nintendo
8. Captain Toad: Treasure Tracker – Nintendo
9. Zelda: Wind Waker HD – Nintendo
10. Sonic & All-Stars Racing Transformed – SEGA
3DS
1. Mario Kart 7 – Nintendo
2. Animal Crossing: New Leaf – Nintendo
3. Pokemon Ultra Sun – Nintendo
4. Super Mario 3D Land – Nintendo
5. New Super Mario Bros. 2 – Nintendo
6. Donkey Kong Country Returns 3D – Nintendo
7. Pokemon Ultra Moon – Nintendo
8. Super Mario Maker – Nintendo
9. Zelda: Ocarina of Time 3D – Nintendo
10. Kirby's Extra Epic Yarn – Nintendo
Source: Chart-Track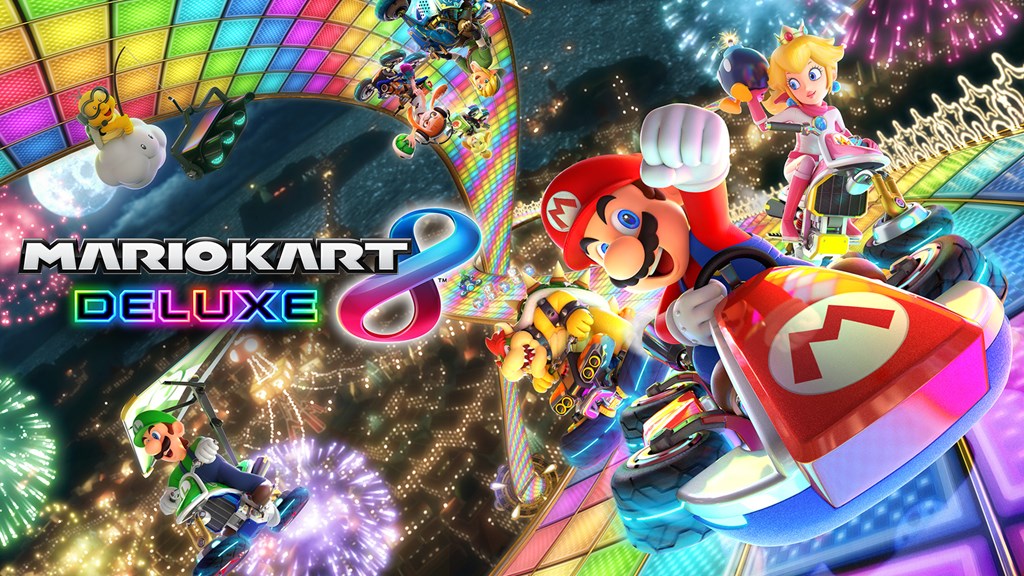 This week's Switch/ Wii U/3DS-specific UK software sales are as follows:
Switch
1. Mario Kart 8 Deluxe – Nintendo
2. Super Smash Bros. Ultimate – Nintendo
3. The Lego Movie 2 Videogame – Warner Bros. Interactive
4. New Super Mario Bros. U Deluxe – Nintendo
5. The Legend of Zelda: Breath of the Wild – Nintendo
6. Pokemon: Let's Go, Pikachu! – Nintendo
7. Super Mario Odyssey – Nintendo
8. Super Mario Party – Nintendo
9. Minecraft – Nintendo
10. Crash Bandicoot N.Sane Trilogy – Activision Blizzard
Wii U
1. The Legend of Zelda: Wind Waker HD – Nintendo
2. The Legend of Zelda: Breath of the Wild – Nintendo
3. Just Dance 2019 – Ubisoft
4. Sonic & All-Stars Racing Transformed
5. Mario Party 10 – Nintendo
6. Skylanders Giants – Activision Blizzard
7. The Legend of Zelda: Twilight Princess HD – Nintendo
8. Wii Sports Club – Nintendo
9. Super Mario Maker – Nintendo
10. Lego Star Wars: The Force Awakens – Warner Bros. Interactive
3DS
1. Mario Kart 7 – Nintendo
2. Pokemon Ultra Sun – Nintendo
3. Animal Crossing: New Leaf – Nintendo
4. Kirby's Extra Epic Yarn – Nintendo
5. Super Mario 3D Land – Nintendo
6. New Super Mario Bros. 2 – Nintendo
7. Super Mario Maker – Nintendo
8. Pokemon Ultra Moon – Nintendo
9. Donkey Kong Country Returns – Nintendo
10. The Legend of Zelda: Ocarina of Time 3D – Nintendo
Source: Chart-Track