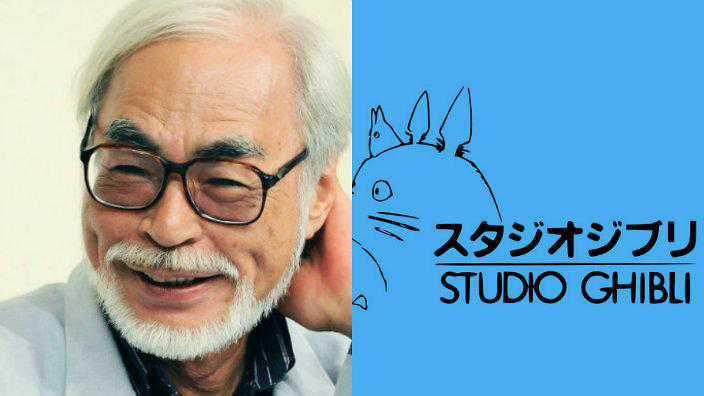 In an interview with French outlet Le Monde, former Nintendo artist Yoichi Kotabe revealed information about a nearly historic partnership that ultimately failed to pan out.
According to Kotabe, Hayao Miyazaki of Studio Ghibli fame was given an offer to work on a game for Nintendo. Miyazaki had some interest in the partnership and came up with an idea in which players would see the eyes of an insect. Unfortunately, since he was busy, the collaboration with Nintendo was abandoned in the end.
German website Nintendo-Online has continued digging into some of the lesser-known facts about the company we all know and love. That leads us to some details about Hiroshi Ikeda and Yoichi Kotabe – two employees with backgrounds in the anime industry who are relatively unknown.
Nintendo-Online sent over the following summary of their findings:
Hiroshi Ikeda
– born 1934
– started working at Toei Animation around 1960. He directed and wrote several anime movies and episodes until 1972 and collaborated with the later-famous Hayao Miyazaki on Flying Phantom Ship
– later Ikeda was hired by Nintendo and became the General Manager of the newly founded Research & Development 4 department. Thus he was Miyamoto's boss and responsible for assembling a development team for Miyamoto. Although uncredited, Ikeda was the producer of the early R&D4 games like Super Mario Bros. or The Legend of Zelda.
– around 1990, Miyamoto became GM of R&D4. Ikeda became president of a Joint Venture namend Mario Co. Ltd. that was founded in 1991 by Nintendo and Dentsu Prox.
– Mario Co. Ltd. developed an Famicom-port of Balloon Kid under the Hello Kitty label, called Hello Kitty World (published in 1992).
– Later Ikeda became president of another joint venture. This one was founded between Nintendo and Hudson in 1998 and was called Monegi. Although neither Monegi nor Ikeda appear in credits, this team is the development team behind Hudson's Mario Party series.
– At first, Monegi was a Nintendo first party company, but after 2000 it belonged to Hudson. After Mario Party 8 the company seems to have dissolved and the series went on hiatus.
– Many former Monegi staff now work at Nd Cube and develop the new Mario Party games.
– What happened to Ikeda in the last years is unknown, but at the age of 80 it is safe to assume that he is finally retired.
Yoichi Kotabe
– born 1936
– started at Toei Animation at the end of the 1950s, becoming animator and finally chief animator and character artist.
– Kotabe never directed, instead serving as the animator on other people's animes. He collaborated with famous anime directors like Hiroshi Ikeda, Hayao Miyazaki and Isao Takahato.
– After Kotabe left Toei, he, Miyazaki and Takahata were reunited to work on Heidi, Girl of the Alps (1974). Later, Kotabe also worked on the animation of Nausicaä of the Valley of the Wind
– mid-1980 Kotabe was recruited for Nintendo by his former colleague Ikeda. He became illustrator for R&D4.
– Kotabe drew the official artwork for Super Mario Bros., refining Miyamoto's early sketches and thus creating the modern appearances of Mario, Luigi, Bowser, Toad and Peach. The game's cover artwork is, however, drawn by Miyamoto.
– Kotabe can be considered the father of Marios current design. He drew artworks for several other games and also created some in-game graphics, for example for Super Mario Bros. 2.
– Later, Kotabe was involved in the animation of the Pokémon series and movies. After 21 years, he left Nintendo, but reappeared 2011 to draw the artwork for Peach's letters in Super Mario 3D Land.