Takahashi discusses the concept behind Xenoblade Chronicles X's mechs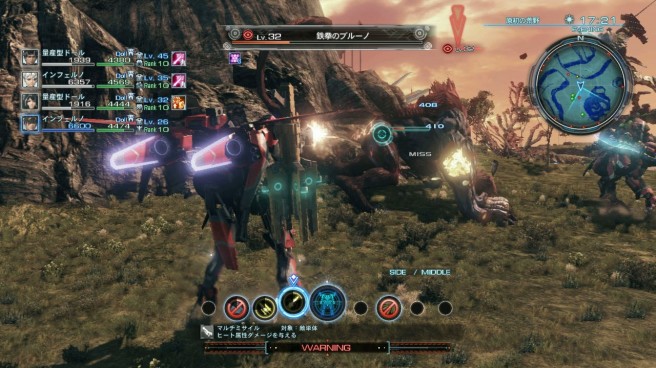 Xenoblade Chronicles X director Tetsuya Takahashi has shared more about the game on the official Japanese Twitter account. He spoke about art designers Takayuki Yanase and Kouichi Mugitani as well as the title's Dolls.
First, here's Takahashi on Yanase:
"Mr. Yanase is a well-known designer that has worked on Gundam 00 among other things. The concept for the Dolls in this project was that one single convertible frame be able to transform into several vehicles, so I asked for his help, knowing that he would be able to realize that [concept]. If I recall correctly, I asked for his help around the time that Kotobukiya announced its new plastic model "Frame Arms Series."
Takahashi next talks about Kouichi Mugitani. He mentioned that the design line of a "certain power" within the game could only be realized by Mugitani. While he doesn't say this specifically, "certain power" is likely referring to one of the various factions in the game.
"I remember when the [Xenoblade X] project was launched, the first meeting [with Mugitani] took place at a café in Tachikawa. With each meeting, he would present extremely detailed designs, and was a great help. And as an important employee for sexy-type battle suits as well. (lol) Look forward to those, too!"
Leave a Reply