Target to host June 2023 buy 2, get 1 free sale
Original (6/10): Target is gearing up for its latest buy 2, get 1 free sale for June 2023. It's set to kick off later this weekend.
As we've often seen from the retailer, a whole bunch of categories are being thrown in here. Video games, books, movies, board games, activity sets, and puzzles will all be eligible. The actual ad doesn't really show a lot of video games, but we expect a ton of Switch titles to be eligible. Also, it looks like The Super Mario Bros. Movie will be a part of the sale.
Something else to keep in mind is that you should be able to mix and match. If you're interested in a couple of Switch games and also want to pick up The Super Mario Bros. Movie, that should be possible. Pre-orders may also end up being eligible, so that's something to keep an eye on as well.
Here's a look at the upcoming Target ad showing the June 2023 buy 2, get 1 free sale on games and more: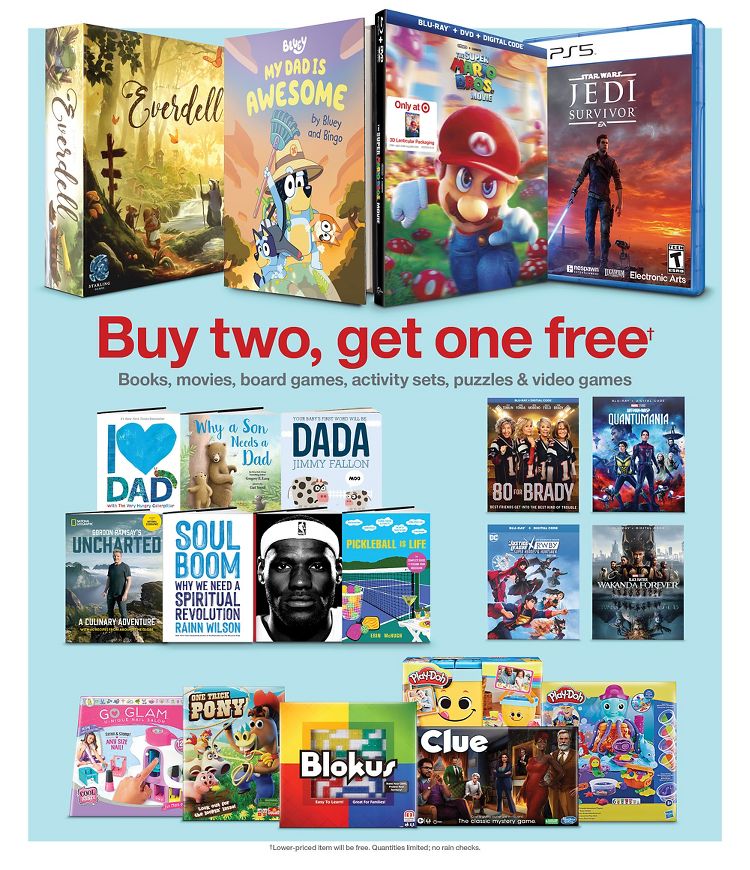 The Target buy 2, get 1 free sale will go live on June 11, 2023. It should last for the full week. If other retailers like Amazon end up doing something similar, we'll let you know.
---
Update (6/11): The sale is now live online. You can access it here.
Leave a Reply