Tequila Works talks Rime Switch port challenges, possibility of using HD Rumble, more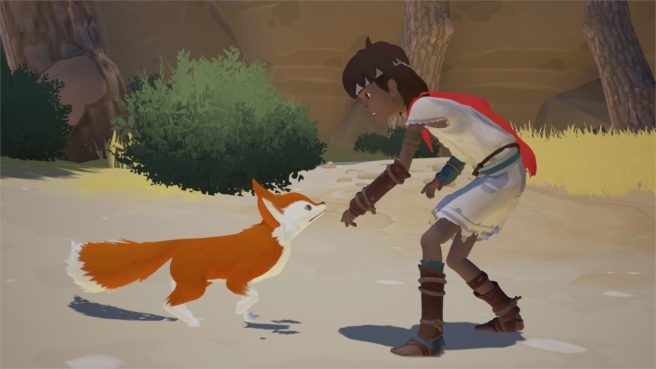 Update: GameReactor has now clarified that the team is targeting 720p in both docked and portable modes.
---
Original: GameReactor recently chatted with Rime creative director Raúl Rubio and game designer Kevin Cerdá. The two developers were able to comment specifically about the game's version on Switch.
Rubio started out by saying that Tequila Works was "glad that Nintendo was interested in Rime, but as you can guess it's still a lot of work."
Cerdá followed up on Rubio's words by weighing in on the challenges with bringing Rime to Switch:
"It's probably the hardest one. (The plan is to achieve parity, as) obviously the biggest goal for us is that the experience is the same as in the big consoles, that it's the same in terms of performance and graphics as well. So even if the game is going to look very similar on the surface, we're actually tweaking a lot of things on how for instance the levels are built, how the assets, the props and the lighting and everything [work]. Because we obviously have different needs in terms of how the streaming system works, or the lighting, so basically we've rewritten the game".
Next, Cerdá and Rubio had this to say about using Unreal Engine 4 on Switch:
"many people think that when you're using powerful engines like Unreal it's as simple as pressing the button to get different versions, right? It's not that simple. Especially because, well, the architecture is totally different, the memory is totally different, hard drive is totally different." – Rubio

"there's that button, you can press it, 'Make a Switch version', but then when the machine does not work… (laughs). Then you have to figure out why and fix it! The interface for example, the interface for Switch has many things that we have to consider, like using the controllers or not, how the HD Rumble works on Switch, that kind of things…" – Cerdá
GameReactor also asked about Rime possibly including HD Rumble. Rubio said that they'd "love to", but performance comes first. If there's time to implement HD Rumble, then it may end up in the game.
Rime is targeted at 30 frames per second on Switch. When docked, it should hopefully have a 1080p resolution.
Leave a Reply