The Good Life launches in October, new trailer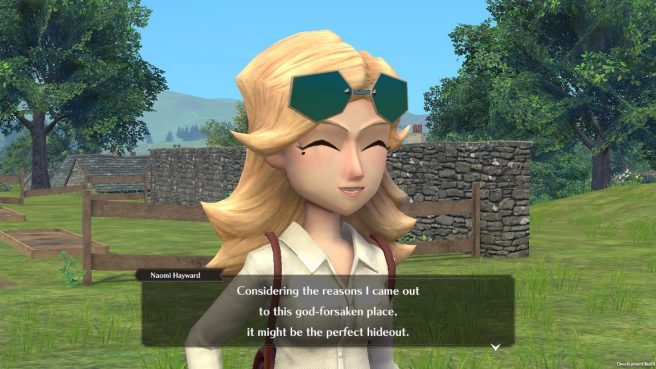 The Good Life, a life sim RPG adventure game from Deadly Premonition creator Hidetaka Suehiro, finally has a release date. Publisher Playism and developer White Owls announced that the title is due out for Switch on October 15.
Here's an overview of the story:
Naomi Hayward finds herself far from her New York home. Out of her depth and drowning in debt, she is commissioned by The Morning Bell newspaper to uncover the mystery behind Rainy Woods – a rural English town considered to be the 'happiest in the world'. With her camera at the ready she starts her investigation but soon finds that the town – and its wonderfully quirky residents – are hiding many secrets. Not least, why they transform into cats and dogs at night. Caught up in the town's enchantment – Naomi must use her new found animal skills to uncover the truth about Rainy Woods.
In The Good Life, players will use a camera to solve the mystery of Rainy Woods by taking photographs for The Morning Bell newspaper, allowing you to complete commissions in the game. That's not all, as it's possible to turn into a cat or dog to expand your skill set and areas that can be explored. As a canine for example, you can track down villagers with a heightened sense of smell. Other aspects of The Good Life involve growing vegetables in your garden, cooking, and more.
Here's a new trailer:
Leave a Reply