The Hardy Boyz to be offered as DLC in WWE 2K18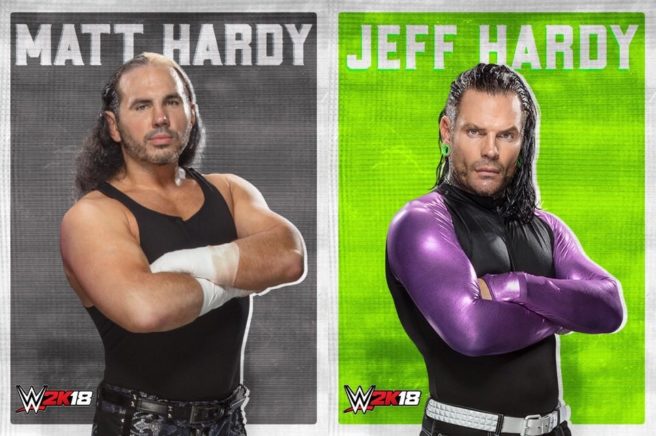 It would be tough to deny that WWE 2K18 has an expansive roster. Two more wrestlers are joining the mix, though only as DLC.
The Hardy Boyz are confirmed to be joining WWE 2K18. Both will be available by purchasing the Deluxe Edition, Season Pass, or their individual pack. The first two items should be distributed on Switch.
WONDERFUL NEWS! @JEFFHARDYBRAND & I are downloadable characters in #WWE2K18. Get us in the Deluxe Edition, Season Pass or our pack. #ad pic.twitter.com/ILzAFVddBe

— REBORN by FATE (@MATTHARDYBRAND) September 25, 2017
Leave a Reply