The latest on Rodea: The Sky Soldier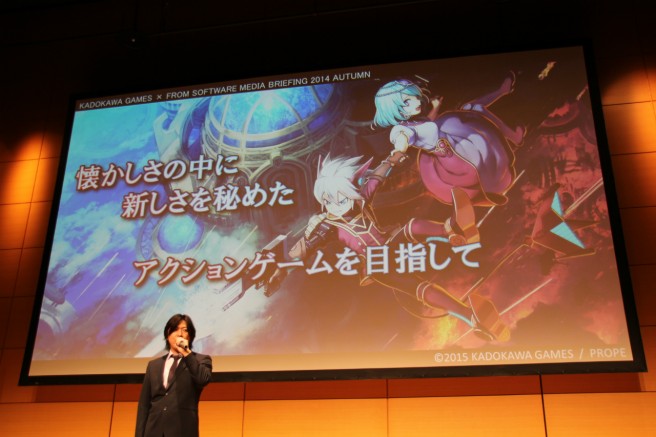 Kadokawa Games held a presentation in Japan earlier this week to show off some of its upcoming games. Unsurprisingly, Rodea: The Sky Soldier was featured at the event, and a few more details were shared.
Back when the title was first announced, Kadokawa confirmed that Takumi Miyajima (who has been involved with the Tales series) created the world and story. That hasn't changed, and we also know that the scenario is from Yoichi Kato of Youkai Watch fame.
As previously mentioned, Rodea has lost his memory at the beginning of the game. The story revolves around the idea that he slowly regains it. Ion will act as a support heroine.
Rodea: The Sky Soldier will have some of the largest bosses we've seen in games. The scale is compared to battling with a Tokyo Tower.
Rodea will mainly be the same on both Wii U and 3DS – down to the characters and story. The two versions use their respective dual screens, and the 3DS version will make use of stereoscopic 3D. The 3D is said to work especially well on the New 3DS.
What exactly will you be doing in Rodea: The Sky Soldier? Players can explore the world and gather rare items. There's even customization for Rodea in the Wii U and 3DS versions. The original Wii game, which is included in the Wii U release, does not have these customization elements.
The Wii U and 3DS game is a "sky adventure" while the original Wii project is "flying action". Comparing things on another level, the Wii version is "pure action" while Wii U has added "growth" elements.
Leave a Reply