The LEGO Movie 2 Videogame to receive free DLC in April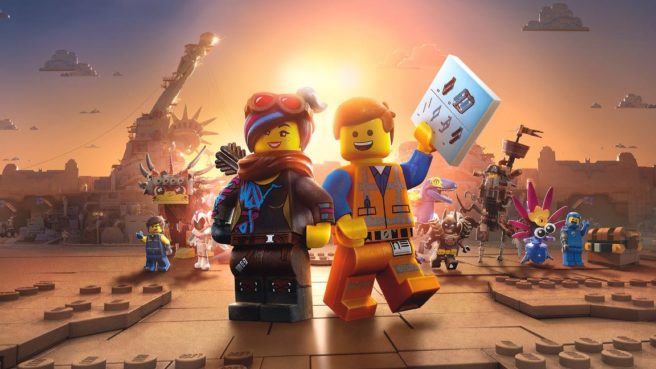 Warner Bros. Interactive Entertainment and TT Games have announced free DLC for The LEGO Movie 2 Videogame.
With "Galactic Adventures", three new locations will be added to the game. Players will be able to explore Dis-Harmony City, The Queen's Palace, and The Rexcelsior.
In the game's Dis-Harmony City, the Justice League is dispatched from Bricksburg to fend off the Alien invaders. When their ship is swiftly destroyed and scattered across the stars, it's up to General Mayhem to track down the Justice League and persuade them to join her.

The Queens's Palace location features General Mayhem in another wild adventure where she returns to find Queen Watevra Wa'Nabi in a panic because a matrimonial ceremony is not going as planned! General Mayhem must complete various wedding preparations and calm the Queen to get the ceremony back on track.

The Rexcelsior content will tell the story of how Rex Dangervest befriended his Raptor crew aboard his flagship. Rex needs to complete various tasks to train his Raptors in fun and unexpected fields such as skateboarding and spaceship repair. Rex needs to get his crew in ship-shape if he wants to meet Emmet!
The LEGO Movie 2 Videogame's "Galactic Adventures" DLC launches in April.
Source: Warner Bros. Interactive PR
Leave a Reply