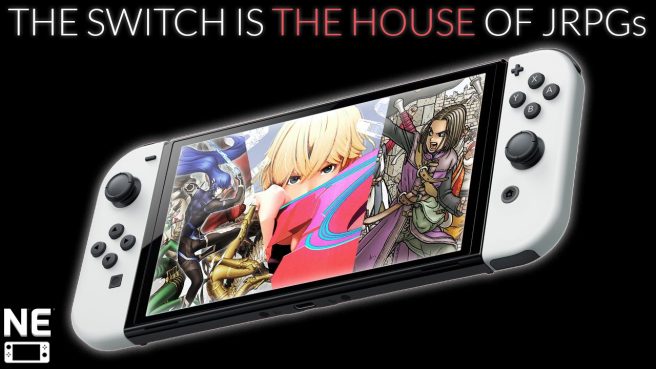 With each passing year the Switch is receiving more and more JRPGs, and it seems like Nintendo created the perfect ecosystem for this genre as the system has attracted many noteworthy developers. Not only have the big names gotten involved, but also many of the smaller ones.
In today's video, I decided to take a look at the JRPG library on Switch, reflecting on how many games from this specific niche are available on the console. We go over some of the staple names such as Nintendo of course, as well as Square Enix and Bandai Namco with titles including Pokemon, Xenoblade Chronicles, and Final Fantasy. We also take a bit of time to highlight the likes of Koei Tecmo, NIS America, and Marvelous. You can watch the video in full below.
Feel free to leave a comment about your favorite JRPG or scold me if I forgot an important one as there are a ton of different games out there for Switch. You can also check out some of our other recent videos – we went over everything you need to know about Mario Party Superstars here and 5 Nintendo franchises that are still currently missing on Switch here.
Leave a Reply