Toast Time: Smash Up! hitting Switch next week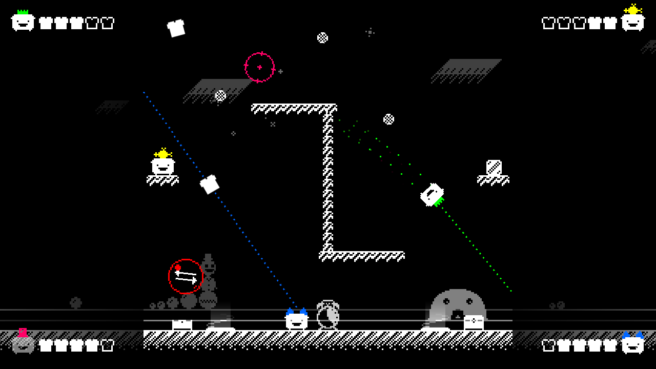 Force Of Habit announced today that it iwll be bringing its new title Toast Time: Smash Up! exclusively to Switch. A release is planned for November 16.
Toast Time: Smash Up! "brings the unique toast-based recoil & reload action from the appetising, breakfast-defense, cult smash hit Toast Time to the multiplayer brawler/eSports genre." We have more information and a trailer below.
Return as TERRY (Toast-Ejecting Recoil & Reload sYstem) with a multitude of new, breakfast-based, zany, over-the-top awesomeness, and start a competitive multiplayer Smash Up at a bakery near you!

Toast Time: Smash Up! pits players (toasters) against each other with a variety of bread and breakfast-based projectiles: Bagels, Baguettes, Croutons, Crumpets, Doughballs, Toasties, etc., more than you can shake a breadstick at. Using only the recoil/propulsion from firing to navigate, players must outwit their opponents by positioning themselves within line-of-sight striking distance, all the while utilising their favourite breads to attack in full advantage and take each other out. It's mutually assured destruction.

Featuring 2 – 4 player local-multiplayer in 35 dynamic arenas, single-player in 54 musically choreographed missions, and newly localised into 6 languages (EFIGSP. JP, KO, ZH in post-release), Toast Time is now truly the global breakfast staple everyone deserves.
Toast Time: Smash Up! will cost $9.99 / £7.99 / €8.99. Those in Europe and Australia can pre-order the game from the eShop for 10% off. There will also be a 10% launch week discount in North America.
Source: Force Of Habit PR
Leave a Reply