TOEM update out now on Switch (version 1.09), patch notes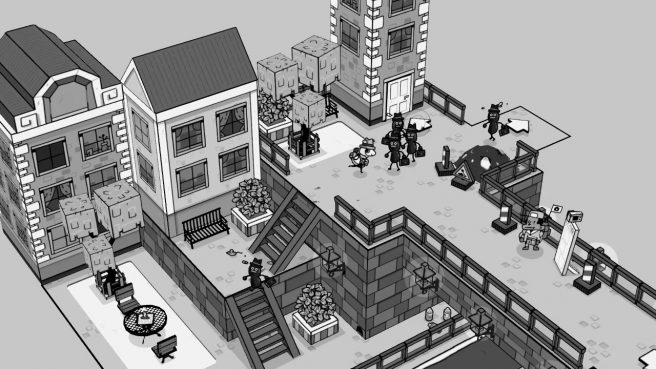 Something We Made has put out a new 1.09 update for TOEM. It comes with the ability to pet all of the dev team's pets, various changes, and fixes.
Below are the full patch notes for the TOEM 1.09 update:
Added

You can now pet all cats, "Pet rock", and "Tom"!
Honk reaction to Harbor Wizard
Birthday hats to all of the dev team's pets!

Updated

Navmesh corrections for all regions
"Going long!" achievement no longer requires Clogs to be completed
"Help! I can't move" button now teleport the player to a fixed position by each region's bus stop
Interactions with NPCs are now given priority
Honk House Minigame's timing: When you stare at the last ship out at shore the cutscene will now be triggered directly instead of a timer.
"Ghost date" & the lost dog's follow distance
Seagull ritual chant volume no longer ducks when playing music

Fixed

Soft-lock when photographing the raft operator after honking away the seagulls
Soft-lock when talking to Honk Master when the last boat is being blown away from the rocks
"Help! I can't move!" button crashed game if used while on a face board
Quick select menu activating items the player didn't have inside their inventory
Album no longer remembers the last tag opened between sessions (We see you speedrunners)
Game sometimes throwing errors when returning to the main menu
Player not being centered on face boards
Grammar issue inside Harbor Wizard's start show dialogue
Grammar issue in "100 followers" achievement description
Rare bug where next region would not get unlocked even though region stamp has been received
Sight photos getting destroyed when it's not supposed to
World photos no longer disappear when deleting the same photo inside the player's album
Achievement description text cutting off
Rearranged Meck's house layout for better viewing (Teddy is no longer so hidden)
Pirate Queen's hat now shows the correct one
Getting stuck on a stair leading up to the ending event
No longer soft-locks when clicking on certain signs
Could not pet "Nariko"

Game thinks save space is full even though the album is not!
All players can access the new TOEM 1.09 update now.
Leave a Reply