Totem Topple hitting the North American Wii U eShop on Thursday as well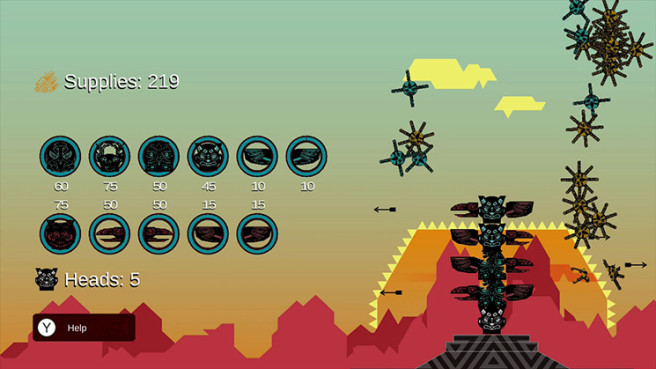 We recently heard that Totem Topple would be out on the European Wii U eShop this week. The game is now confirmed for launch in North America on Thursday as well.
Here's a brief overview of Totem Topple:
Build your totem pole up into the sky and stars beyond in a fresh twist on the tower defence genre! Wolves, Bears, Deer and more – Stack different totem heads on your tower, each with their own strengths and weaknesses. Add protective wings and arrow firing bird beaks to fend off the demon spirits trying to knock your totem pole down! Featuring two challenging and unique game modes: Carefully craft an impregnable tower in Classic mode, or feel the fast paced arcade-style action of Frantic mode.

– Advanced upgrade system allows for complex strategic play
– Dynamic AI adjusts the ferocity of its attacks based on your progress
– Unique, vibrant art style inspired by Native American culture
Totem Topple will be sold for $2.99 when it hits the Wii U eShop.
Leave a Reply