Touken Ranbu Warriors trailer introduces Kasen Kanesada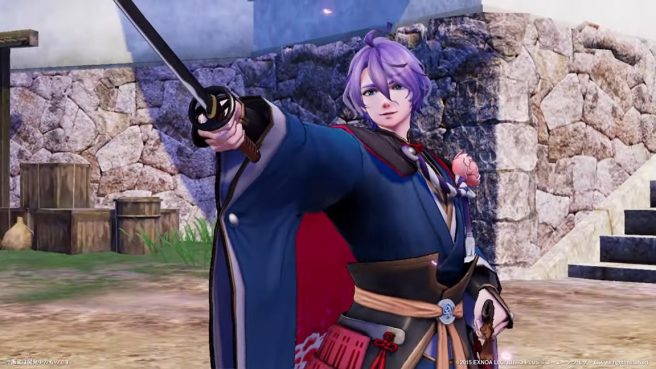 Following the previous video for Sengo Muramasa, a new trailer has come in for Touken Ranbu Warriors that puts the spotlight on Kasen Kanesada. The character is voiced by Kaito Ishikawa in the game.
Thanks to the official site from Koei Tecmo, we have the following information about Kasen:
An uchigatana (Japanese sword) also known as Nosada, crafted by the second Kanesada. Its name Kasen Kanesada comes from 36 poets (kasen), a reference to the 36 retainers who were executed by his owner, Hosokawa Tadaoki. Although he is a man of culture, he has a strong physique and a bad habit of using force to get by. In this game, is the leader of the Second Team and leads the Touken Danshi of the same unit.
We've included the new trailer for Touken Ranbu Warriors below that shows off Kasen Kanesada.
Touken Ranbu Warriors is currently planned for release on February 17, 2022 in Japan. The game will then be out on May 24, 2022 in North America as well as Europe.
Touken Ranbu Warriors was first revealed for Switch back in August. The Switch title was then confirmed for English localization in the west a month or so later.
Leave a Reply