Touken Ranbu Warriors trailer introduces Omokage
Posted on November 22, 2021 by Ervin in Switch, Videos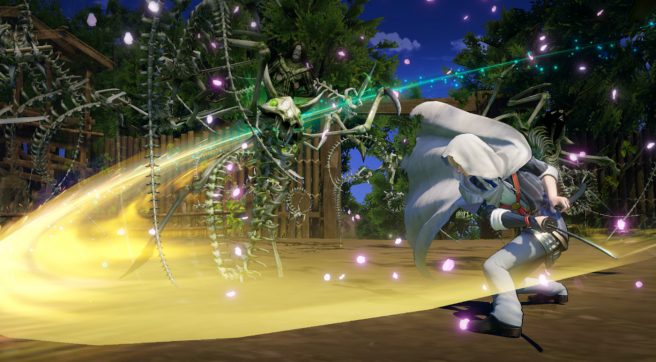 A new trailer for Touken Ranbu Warriors has been shared by DMM Games, Nitroplus, Omega Force, and Ruby Party. While the last trailer showed off Kasen Kanesada, this latest one offers a new look at Omokage, voiced by Takuma Terashima.
Here is the information we have on Omokage from Koei Tecmo's official site:
A mysterious person who wields an otachi (great sword).
He is calm and collected despite his somewhat fragile appearance.
He becomes involved with Mikazuki Munechika and the other honmaru Touken Danshi, but…
Check out Omokage in the new trailer below. This video focuses mostly on story and cutscenes.
Touken Ranbu Warriors will be out for Switch on February 17, 2022 in Japan. It will follow on May 24, 2022 in both North America and Europe.
Touken Ranbu Warriors, a hack and slash game, was first announced for Switch back in August. Koei Tecmo then confirmed plans to localize the title for fans outside of Japan about a month later.
Leave a Reply