Two Tribes on the company's missteps with Toki Tori 2, sales tidbits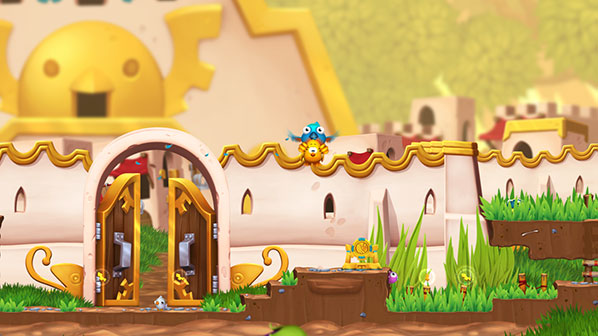 Toki Tori 2 was considered to be a good game by those who played it, but unfortunately, that didn't translate into strong sales. The game's poor performance ultimately bankrupted one half of the company.
At GDC 2015 last week, Two Tribes co-founder Collin van Ginkel spoke with Eurogamer about what went wrong with Toki Tori 2:
"I don't think I would have bought Toki Tor 2 if I was a consumer. That doesn't mean I don't think it's a good game. I think we did a really great job. But it's not something I would have bought myself."
Van Ginkel added that Two Tribes originally intended to work on Toki Tori 2 on 6-9 months, but ended up developing the title for two years.
According to Ginkel:
"We were super passionate about making it into a really good game. It is a good game and it's the best game I think we've released so far."

"I think we were trying to please everybody. We were trying to make a game that didn't leave anybody out."
Two Tribes co-founder Martijn Reuvers added, "We did not do it for the money."
Two Tribes revealed that Toki Tori 2 sold more units on Steam thanks to promotional discounts. However, full-priced copies were more popular on Wii U. In terms of revenue, there is roughly an even split between the Wii U version and Steam release.
"It's easier to get placement in the [Wii U] eShop, because there's not like 200 games also having their sale at that time. It's a shame more people aren't buying Wii Us, because that would make it even better. But I guess that would mean that more games would be coming to the Wii U."
Leave a Reply