Unravel Two devs elaborate on the challenges of bringing the game to Switch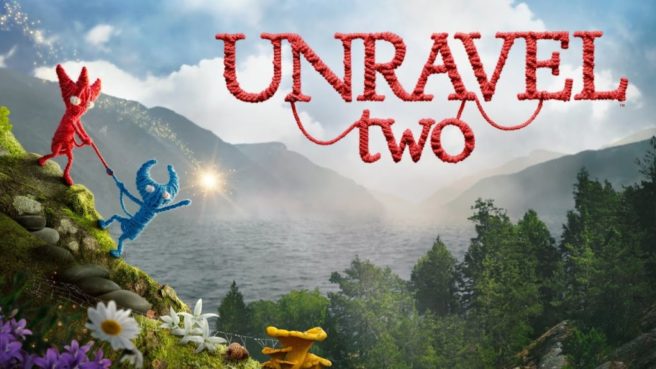 EA announced and subsequently released Unravel Two at its E3 press conference last week. After the news was shared, many were quick to point out that it would be a fit on Switch, especially thanks to the co-op play feature.
Creator Martin Sahlin previously mentioned that Unravel Two "would be great on Switch", but it would take "a lot of work". A couple of the game's other developers have spoke about those challenges in depth.
Producer Michael Gill told GamesIndustry:
"… It's a machine made for Unravel Two. But we run at 60 frames per second, that's really important for us and we want to keep that framerate. To keep that on Switch, and to keep the graphical quality [would have been difficult]."

"We get the feeling that people really want this on Switch, and we understand how they feel. But it feels a bit unfair, because we've put a lot of effort into this."
Jakob Marklund, lead programmer and co-founder of Coldwood Interactive, also chimed in with the following:
"Although it may look like a simply platformer, some locations have around four million triangles on screen. There are a lot of details, complex landscapes, all the vegetation and stuff. We can do it, but it will take some time.

We're also using a heavily extended version of [Sony's] PhyreEngine, and we had to port it to Xbox One ourselves. It doesn't have support for Switch yet, so we would have to do that port and the engine work ourselves, and we're a really small team. We only have two engine programmers across the whole team, and they mostly work on updates for the game so we just didn't have time.

We really wanted to be able to release this week, but if we had to do a Switch port it would have taken another half a year or so."
"A lot of people say this should just be a simple port, because it's just a 2D platformer. But the graphics are quite complicated, there's water simulation in a lot of areas and the yarn physics – although they're quite simple mechanics, it still has a lot of layers just to make it playable. There are a lot of physics to tweak all the time, and we have systems on top of those to make it feel good as well. We use all cores quite heavily on the bigger consoles."
Gill also says that Unravel Two not being on Switch has nothing to do with EA. "They really want to do games on Switch," he said.
Leave a Reply