Video: Ninjala anime – Episode #5: "You're the Star!"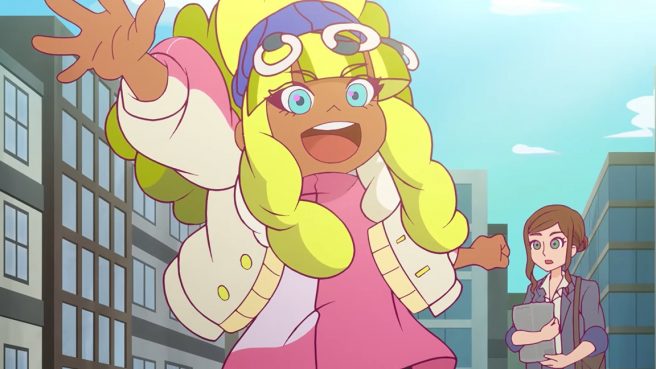 GungHo has shared the fifth anime episode for Ninjala. Today's video features Emma "a street dancer with an eye on making it into the spotlight."
Here's a description of the episode, along with a rundown of the cast:
"I'm literally a ninja. A ninja dancer!"

Emma is a street dancer with an eye on making it into the spotlight. She also happens to be a vigilante crime fighter dishing out justice under the cover of darkness. Emma's life is about to take a dramatic turn, thanks to Lauren Warren, a talent scout who's looking for more than just the right moves.

WHO does Lauren Warren really work for?
WHAT can Emma do to calm her nerves on the biggest day of her life?
WHY does Emma fight so hard for those who need justice?

You'll have to watch "You're the Star!" to find out!

Cast:
Emma: Kimberly D. Brooks

Lauren Warren: Kari Wahlgren
You can watch today's new anime episode below.
For those that missed the previous Ninjala anime episodes, you can watch them here, here, here, and here.
Leave a Reply