Watch_Dogs adds Brad Keselowski as new NPC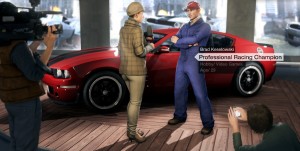 Brad Keselowski has been confirmed for Watch_Dogs as a non-playable character. Players will be able to encounter Keselowski, a professional stock car driver and team owner, while roaming the streets of Chicago.
Keselowski is the second celebrity-type NPC to be included in Watch_Dogs. Earlier this year, Ubisoft revealed that actress and comedian Aisha Tyler would be joining the game.
Source: Ubisoft PR
Leave a Reply