Why Super Mario Maker uses New Super Mario Bros. U physics for all game styles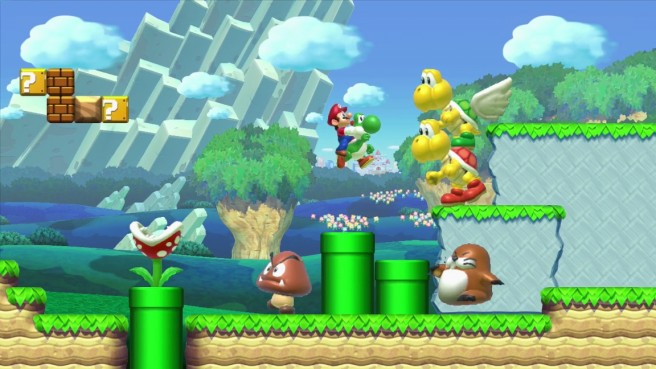 Well before the release of Super Mario Maker, there was some confusion as to whether or not the game would feature unique physics for the different game styles. It wasn't entirely clear if Super Mario Bros., Super Mario Bros. 3, Super Mario World, and New Super Mario Bros. U would all play like they originally did.
This is something that was pretty much assumed with so many people getting their hands on Super Mario Maker, but we can now officially say that all game styles are based on New Super Mario Bros. U. And in an interview with EDGE in its latest issue, well-known Mario developer Takashi Tezuka explained why Nintendo went in that direction.
Tezuka said:
"In the end we used the New Super Mario Bros. U system for all of the game styles. There was quite a lot of discussion about this within the team. Staff who had strong attachment to the original games expressed a strong desire to see implemented the same system they remembered. However, when players who are used to the modern Mario physics tried playing with the old physics, they found it much more difficult than they remembered. The original Super Mario Bros would only scroll to the right, so we tentatively made it so that it doesn't scroll left in this game style. However, many people on the team complained that it was less fun to play. Still, we have left in some unique aspects to each game style, like how you can carry shells from Super Mario Bros 3 onwards, but you can't throw them upwards until Super Mario World, and you can only wall-jump in New Super Mario Bros. U."
Leave a Reply