[Interview] World War Z developer on porting the title to Switch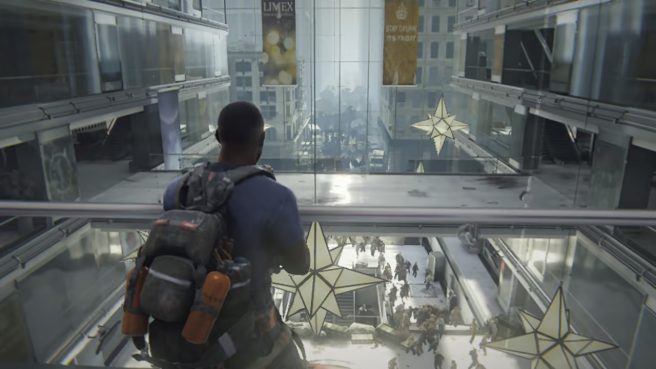 Another impressive Switch port is about to join the Switch family, as developer Saber Interactive has just wrapped up work on its port of World War Z for the console.
Dmitry Grigorenko, the game's lead game designer, was kind enough to answer some questions about the project. He had much to say about how Saber went about bringing World War Z to Switch.
Below is our full discussion:
Porting a game as intensive as World War Z to Switch seems like a herculean task. Can you tell us how this version came to be and how Saber actually went about bringing the game to Switch?

The response to World War Z since its original release has been amazing – as of this year, it now has over 15 million players around the world on consoles and PC and it feels like a perfect opportunity to bring it to the Switch. The accessibility and pick-up-and-play nature of the Switch fits very well with a game like World War Z. We also feel that the game is well positioned on the Switch as there are not many zombie shooters on the platform -certainly nothing with the scope and scale of what we are able to do with the Swarm Engine. At Saber, we have extensive experience bringing challenging games to the Switch. As with our recent successful port of the Witcher 3, World War Z also presented some challenges for us, but our talented Switch team was up to the task, and the results have been amazing.

What sort of adjustments were made to ensure that the game would run properly on the system? Were any features cut from the Switch version? Were there any changes made to the number of zombies appearing on screen?

We had to implement visual optimizations of course, but I'm proud to say we didn't cut any of the gameplay features. There are always discussions early on when planning projects, including potentially removing some features that would make the job of optimizing the game much easier. But in the end, we decided to keep all the gameplay intact, as it appeared in the original, because we know it's important for our players. We are also proud of the visual changes we made, keeping the look and feel of the game and optimizing it for the Switch.

Saber has said that this was the "hardest thing that we have had to do", so would you say that this has been the company's most difficult Switch port to accomplish so far?

Absolutely. World War Z is the most difficult Switch port for us уet. Our previous Switch ports each had their own challenges, but with World War Z, we not only had to deliver amazing visuals, intense action, but also multiplayer. The addition of multiplayer added an extra layer of complexity to every other system. Not cutting corners or taking the easy way out on technology challenges is very important to our team, and this philosophy guides all our Switch ports.

Has the final resolution and frame rate been set on Switch? If so, can you tell us what to expect from the game's performance in docked and portable modes?

The Switch release targets 720p resolution, with some video scaling in handheld mode during the most graphically intense scenarios. The frame rate target is 30 FPS, supported by dynamic resolution and our temporal antialiasing technique.

Did Saber pick up on any techniques from past Switch projects that helped with the World War Z port?

We utilized a lot of knowledge from our previous projects and the recent SnowRunner release, but we had to take an extra step to support zombie swarms on Switch -something unique to this game. Battling a swarm of enemies means the system needs to manage a lot of active zombies at the same time, creating additional performance challenges. To manage this, we had to pre-create everything, and instead of removing and creating zombies dynamically, we had to return them to a memory pool. This memory pool requires additional overhead which had to be managed as well. The balancing between how much raw computing power needed for a swarm of zombies and the memory allocation needed to make that work presented some new and unique challenges for the team.

We know that Saber has also been hard at work on the Aftermath expansion for World War Z. Are there any plans to put this on Switch down the road?

We're incredibly proud of Aftermath and its reception among fans, but right now we're focused on finishing and launching World War Z on the Switch.

For the Switch version in particular, was there any consideration for the use of the HD Rumble to take advantage of the feeling of the horde in the distance as they get closer? A large number of footsteps stampeding on the ground like that can make big time rumbles!

The game utilizes the rumble feature to its fullest. There is no rumble effect when the swarm is approaching from a distance because it ends up being very distracting since you fight swarms a lot in this game. However, when the swarm is actually on top of you, you will definitely feel it!

World War Z does a great job at making its key locations from various countries feel unique and identifiable with their real-life counterparts. Were there any other places the team thought about visiting in the middle of development that had to be scrapped in favor of what ended up shipping with the game? Any landmarks you guys would personally love to visit if given the proper time and resources?

Every game generates a lot of great ideas that need to be managed and scoped during production. The team brainstormed several great locations around the world, but we ultimately settled on the cities we currently have in the game. But there are definitely a lot of great places we discussed like England, India, South America and Africa. The storyline of World War Z gives us a lot of freedom with the locations and missions of the game, and I look forward to battling zombies in even more cities…

It's inevitable that any co-op zombie shooter will eventually get compared to Left 4 Dead, but World War Z still has its own identity and flavor while simultaneously scratching that itch from the void left from the lack of a new entry so many years later. Was there any influence within the dev team that made you want to tackle this project initially as almost a "modern day version", or was the goal something else?

World War Z was supposed to be a completely different game initially. But once we started to work on it, we realized that if you are creating a co-op zombie game, there are only a few paths to go down and most of them lead to other games that were already made in the past. With World War Z, we wanted to create our own identity, so we invested heavily into developing our dynamic Swarm Engine technology that allowed us to create zombie swarms that have never been seen in a zombie shooter -giving our game a very unique and compelling identity.

Are there any other properties (whether they contain zombies or not) that you'd like to see get a treatment similar to World War Z of being swarmed by thousands of enemies at once in a single and multiplayer format?

Speaking just as a fan of the movie, personally I think making a Starship Troopers shooter game with similar swarm mechanics would be amazing. Imagine battling thousands of alien invaders with our Swarm Technology!

Saber has been one of the more well-known studios when it comes to Switch ports. Given the studio's technical expertise, do you feel like there's still more that you can get out of the system from a hardware perspective?

Each game we release on Switch pushes the hardware more than before. World War Z was a bigger challenge than our previous projects, and I am sure our next projects will also stand out, but it all depends on the game. Sometimes in the video game industry the things that look incredibly complex from an outside perspective are actually easy to implement during development. Most of the time it's the other way around though; the simplest things can take an immense amount of time and effort to get working. At Saber, I feel we reached a great balance in all our Switch ports by delivering amazing gameplay and keeping the games looking great.

Speaking of hardware, it seems there's continued talk – or at least some hope – that Nintendo will come out with a more powerful version of Switch at some point in the future. Is there anything you would personally like to see out of an upgraded Switch?

The obvious answer would be overall better hardware with less build and patch size limitations, but I don't think the Switch needs a more powerful version that badly. Saber and many other talented studios have already proven that there is no such thing as an impossible port. Nintendo consoles were never about hardware, they were always about something that boosts your gameplay experience, and I can't wait to see what they come up with next.
---
World War Z launches for Switch on November 2. We appreciate Dmitry Grigorenko taking the time to answer our questions.
Leave a Reply