World War Z trailer gives first look at the Switch version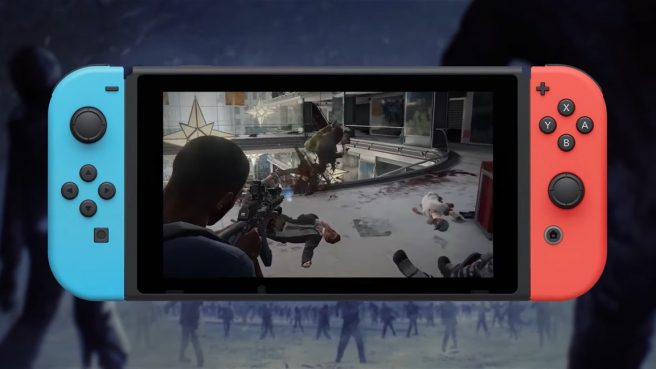 We've seen World War Z on Switch with screenshots, but not any actual footage. That changes today with a new trailer that's just come in from Focus Entertainment and Saber Interactive.
World War Z on Switch will offer fast-paced third-person shooter gameplay with swarms of hundreds of zombies. It's all powered by Saber's Swarm Engine. Expect to travel to New York, Moscow, Jerusalem and Tokyo on your own or as a squad of up to four players. The game has seven unique classes as well as various weapons, explosives, turrets and traps.
Here's the full trailer for the Switch version of World War Z:
We previously noted that World War Z would be launching for Nintendo's console on November 3. It actually looks like it's coming out one day earlier in North America and Europe, so you'll be able to pick it up on November 2 instead.
World War Z will be brought to retail alongside its digital release. The game will be getting a Deluxe Edition that contains a bounty of bonus weapons and skins for $10 extra. Pre-orders are now open at various retailers as well as on the eShop for $39.99.
For more on World War Z, access the official website here.
Leave a Reply