Xbox CFO: No plans to pull all future Bethesda content from Nintendo platforms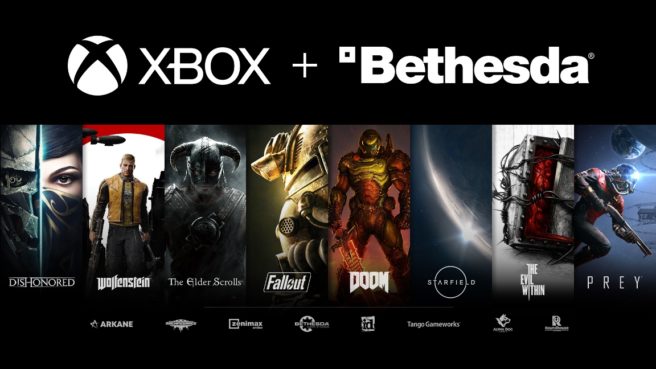 Microsoft announced the acquisition of Zenmix in September, which includes all of Bethesda. The Elder Scrolls, Doom, and more now technically lie with Xbox. Some fans have been wondering what the move means for titles going forward on other platforms.
Thankfully, at least for now, it sounds like Bethesda releases won't necessarily be exclusive to Xbox. The priority for Microsoft instead is to have content "to be either first or better or best or pick your differentiated experience, on our platforms."
Xbox chief financial officer Tim Stuart said the following during the Jefferies Interactive Entertainment conference last week:
"The goal here is, we're — I'll say it from a cross-platform perspective. Microsoft is a platform. We're one of the first to really support Minecraft, Roadblock, Fortnite across platforms. So we highly encourage cross-platform play, simply from this landscape of, if it's good for the gaming ecosystem, it's good for us, classic rising tide lifts all boats.

What we'll do in the long run is we don't have intentions of just pulling all of Bethesda content out of Sony or Nintendo or otherwise. But what we want is we want that content, in the long run, to be either first or better or best or pick your differentiated experience, on our platforms. We will want Bethesda content to show up the best as — on our platforms.

Yes. That's not a point about being exclusive. That's not a point about we're being — adjusting timing or content or road map. But if you think about something like Game Pass, if it shows up best in Game Pass, that's what we want to see, and we want to drive our Game Pass subscriber base through that Bethesda pipeline.

So again, I'm not announcing pulling content from platforms one way or the other. But I suspect you'll continue to see us shift towards a first or better or best approach on our platforms."
Doom Eternal is one game from Bethesda that we're waiting on for Switch. A release date for that version has not yet been announced.
Leave a Reply