Microsoft acquires Zenimax, Bethesda games for non-Xbox consoles to be decided "on a case by case basis"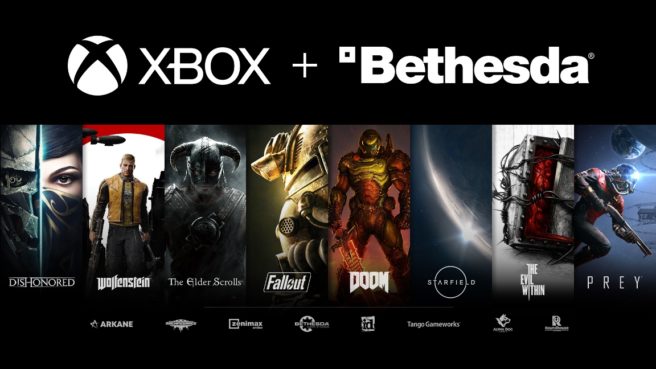 Microsoft announced today that it has acquired ZeniMax Media, the parent company of Bethesda Softworks. What might that mean for Switch owners? Potentially, not much.
Bethesda finally started to support a Nintendo console in Switch with the likes of The Elder Scrolls V: Skyrim, Doom, Wolfenstein, and more. Doom Eternal was also previously announced for the system, but it doesn't have a release date. The question now is whether there will be future support. Xbox boss Phil Spencer did tell Bloomberg that Microsoft will decide on whether to launch Bethesda games on "other consoles" outside of Xbox "on a case by case basis."
Microsoft has also confirmed that it is honoring any other agreements made prior to the acquisition. Based on that, as well as the company's support for Switch with games such as Minecraft and Ori, we should still at least be getting Doom Eternal on Switch.
Leave a Reply