Xeodrifter (3DS) officially hitting the European eShop on June 18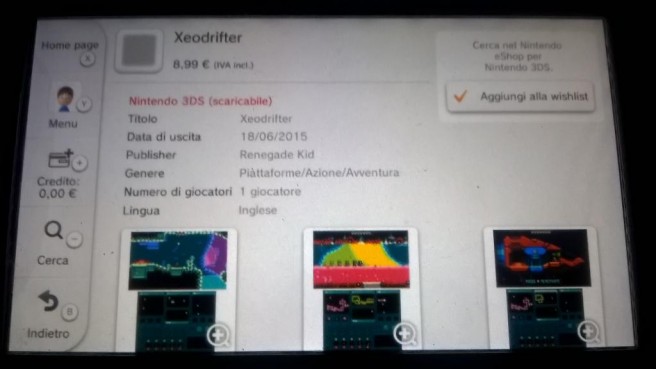 Last week, Renegade Kid said that it hopes to have Xeodrifter out in Europe on June 18. That date is now final. A listing for Xeodrifter on 3DS has gone up on the eShop, which comes with an official June 18 launch date. Xeodrifter will cost €8.99 in Europe.
Next up for Xeodrifter is the game's Wii U version. It's unclear when it'll be coming to Nintendo's console, but it should happen in the somewhat near future.
Leave a Reply