Yacht Club reveals their "Dumb Ideas doc" was often used when designing Shovel Knight: King of Cards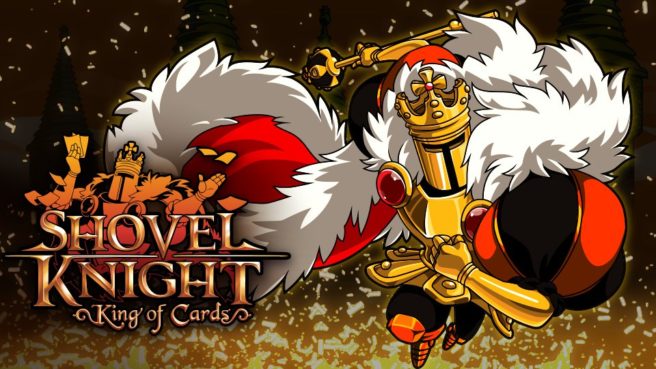 During E3, Yacht Club Games kindly took time out of their busy schedule to meet with us for a one-on-one interview. Among the topics we discussed, pixel artist and animator Sandy Gordon revealed a design philosophy to Nintendo Everything which they made ample use of throughout development of the upcoming Shovel Knight: King of Cards expansion.
Our full interview will be going live soon, but until then you can learn a little more by checking below.
While discussing what will make King of Cards different from past campaigns in the Shovel Knight story, Yacht Club detailed how they went overboard with ideas and content. They wanted to exhaust all of their ideas – especially those from their secret files: the "Dumb Ideas doc".
Yacht Club went on to explain that when a designer came up with an idea that was just a bit outside of the box, they'd throw it in this document for possible use later. With King of Cards being the final expansion in Shovel Knight: Treasure Trove, a lot of those ideas ended up in this expansion. This helped to establish King of Cards as its own unique campaign = it's only fitting, considering the comical character that King Knight is.
You can look forward to more details soon in our upcoming interview with Yacht Club Games.
Leave a Reply