Update: Physical release merely "being considered", not final yet – Yooka-Laylee is getting a physical release; being published by Team17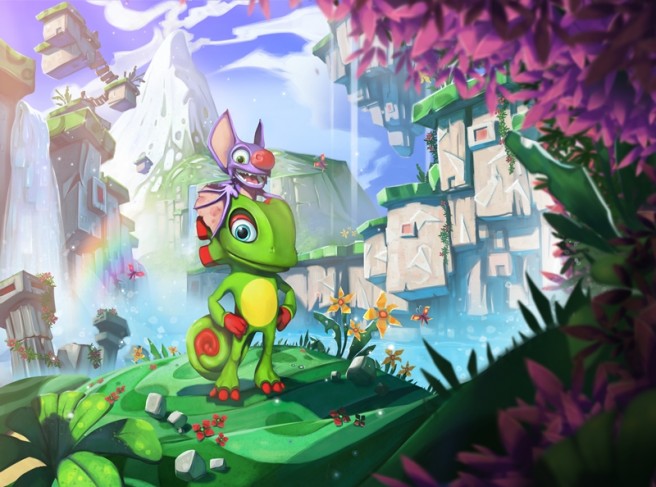 Update: Even though the MCV article heavily implies it, Playtonic have just released a statement on their website that there are currently no plans for a physical release. According to statements in the MCV article, it is however "being considered". Sorry about the confusion! We will keep you updated.
Talking to MCV, Yooka-Laylee developer Playtonic revealed that Team17 will be working closely with them and will assist them in getting the game released on both digital and physical storefronts. Team17 is perhaps best known for creating the Worms series. Currently, Playtonic is targeting an October 2016 release date.
Talking about the partnership, Playtonic studio boss Gavin Price said the following:
"Team17 has significant experience in making the most of releasing a game."

"Personally I feel it would be a great shame if after our great Kickstarter success, we delivered on our promise of a great game and then it underperformed sales-wise because we didn't have the knowledge, or made a mistake in the way we released or marketed the game.

"Thanks to our Kickstarter backers, we're on a really positive trajectory and Team17 is acting like a booster for us on top of that by handling non-game dev tasks."
Talking about releasing the game on Nintendo platforms specifically, Price reassured the team's commitment to a Wii U release, despite rumours that Nintendo's next system might be fairly close to release.
"Nintendo is not saying that much, it's all still very secretive – I wish I knew more. But there's nothing said that impacts any of our current plans. There's still plenty to look forward to with the Wii U, right now I don't foresee anything impacting us delivering that version."
Leave a Reply