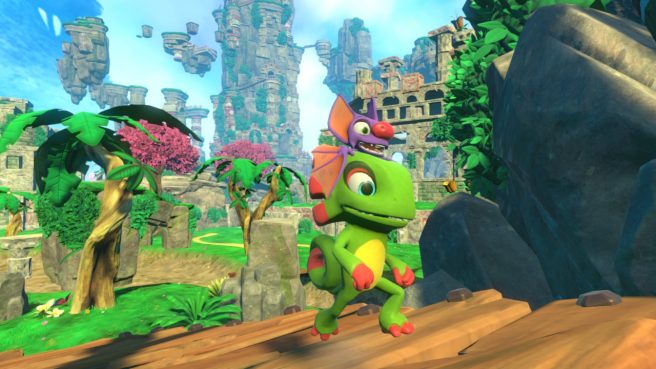 A sequel to Yooka-Laylee is in development, developer Playtonic has confirmed.
That news comes as part of an announcement the company made earlier this week, revealing that it has sold a minority stake to Tencent.
Yooka-Laylee technically already has a sequel in the form of Yooka-Laylee and the Impossible Lair. However, this new project will be a proper follow-up to the 2017 original as another 3D platformer. Yooka-Laylee and the Impossible Lair is in 2D.
Speaking about Tencent's involvement with Playtonic, managing director Gavin Price told GamesIndustry:
"I was surprised, because I didn't expect them to be interested in Playtonic. It turned out that they had a department for genres, including a 3D platform department. So we had to formalize our future content plan a bit. And we wanted to have an aspiration goal as well, which was to make Yooka-Laylee an IP that could appear on a major fast food chain's kids meal box. They liked the studio and what we put out before, and they thought they could help us achieve those goals. And it just continued from there. Naturally, everyone wanted to do this, so we just threw it over to the solicitors and waited for them to tell me it was done."

"With Tencent having a stake in quite a lot of companies, there are lots of opportunities to be meeting and finding out more about each other. There's a huge level of support there. But ultimately, this is about more games from us. We want to do more games more often."
Price told GamesIndustry that Playtonic was already making three projects before getting involved with Tencent. However, they won't all be 3D platformers.
Leave a Reply