Yoshi's Crafted World dev explains how the game came to be and how Switch influenced the project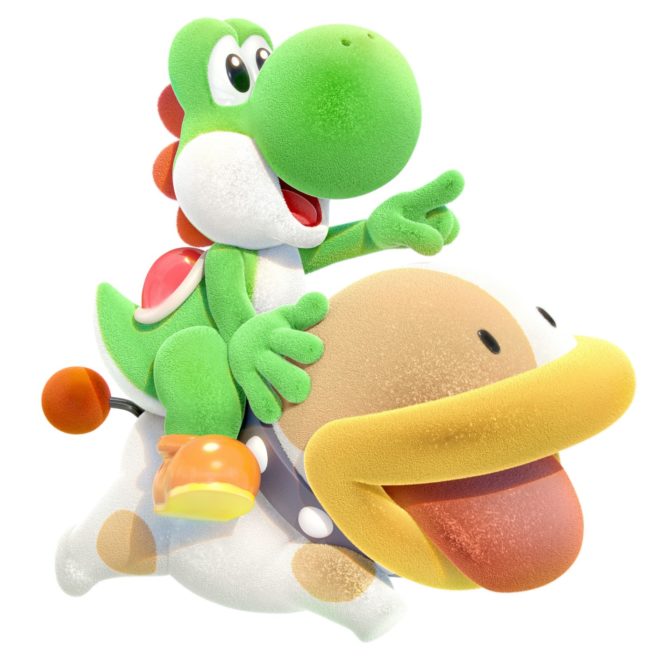 After making Yoshi's Woolly World on Wii U (and eventually 3DS), Good Feel continued with the IP to produce Yoshi's Crafted World on Switch. Members of the development team spoke about the project in-depth in this month's issue of Nintendo Dream.
According to director Masahiro Yamamoto, talks with Nintendo began before Switch launched. It was actually Nintendo who asked Good Feel is the company wanted to make another Yoshi game as opposed to the other way around. Also, due to Switch's nature of playing with others and a home console that can be taken on the go, that acted as a major point of influence and led to the idea of having two sides to the different stages.
Here's the full exchange between Nintendo Dream and Yamamoto regarding Yoshi's Crafted World's origins:
So moving on to the current title, Yoshi's Crafted world, how did this project start?

Yamamoto: We first started talking to Nintendo before the release of the Switch. At that time Nintendo asked us if we wanted to make something new for the Yoshi series. I wasn't involved in the previous Kirby and Yoshi games, so this was my first time working with Nintendo on a game. I first had to think about how we could make the traditional Yoshi something new for the Nintendo Switch hardware, also thinking about all the necessary play elements. Man, it was a while before we started talking about crafting… (all laugh) Because the concept of the Switch is that it's fun alone but you can also take it out with you to enjoy with friends, I really wanted to incorporate this into the Yoshi game too. I was thinking about the potential uses of a home console you can take outside with you. For example, what about if when you brought two consoles together one player could complete the front course at the time as the other play completes the reverse side. Because all of these players gathered together would have a different view, they could exchange tactics and information to complete the course. That was the first thing I wanted to do.

So you were imagining a 3D course rather than 2D?

Yamamoto: Yes. Yoshi is traditionally a side scrolling 2D adventure. But then if you are going to be playing the front and reverse sides but they don't look any different, that wouldn't be fun at all. Plus we also needed to design a unique aesthetic. That's where the idea of a 'crafted' world came in. I thought if we made this a world of crafting and made it so that the reverse of the world was also visible this would give the feeling of two whole parts of the game, one front and one back.

So you thought a crafted world suited this idea of seeing into the background too?

Yamamoto: I considered a lot of other styles, but I thought the crafted one suited the Yoshi world and, after thinking it through, I chose that one.
---
Translation by provided by Corks on behalf of Nintendo Everything
Leave a Reply