Zelda & Loftwing amiibo pre-orders open, price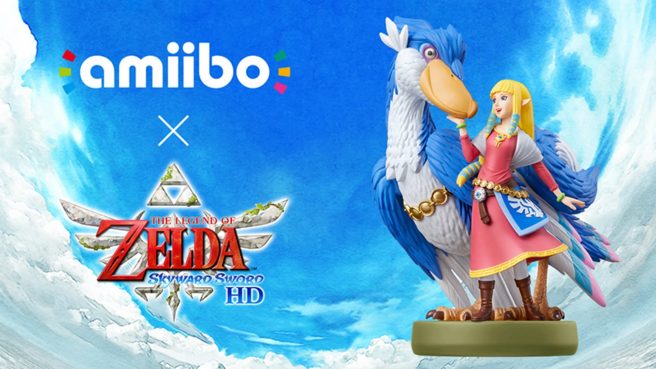 Update 3 (5/25): Amazon Germany has pre-orders here, and it does ship to the U.S.
---
Update 2 (5/21): The amiibo is now up on Amazon UK here.
---
Update: Pre-orders are sold out at Best Buy, but just went up on GameStop here.
---
Original (5/19): Pre-orders have started to open for the newly-announced Zelda & Loftwing amiibo, which will be released alongside Zelda: Skyward Sword HD. Best Buy currently has it here. As more retailers make the figure available, we'll let you know.
Keep in mind that this amiibo will be a bit pricier than normal. The cost of these figures have varied over the past few years, though they've usually settled in at around $16 from Nintendo. However, this one will set you back $25.
The Zelda & Loftwing amiibo releases on July 16.
---
Nintendo Everything is a participant in the Best Buy and GameStop affiliate programs. The website may receive a partial commission through orders placed with these retailers.
Leave a Reply