Zelda: Majora's Mask joins Nintendo Switch Online + Expansion Pack in February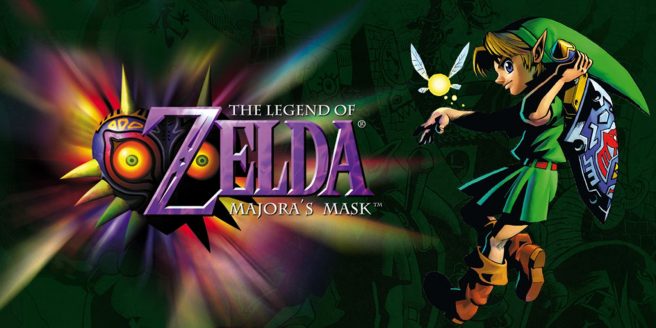 The Legend of Zelda: Majora's Mask is the next game coming to the Nintendo Switch Online + Expansion Pack service, Nintendo has announced. It will be available in February.
A specific release date will follow later. That's exactly what happened with Banjo-Kazooie, as you may recall. After the 3D platformer was confirmed for a January launch last month, Nintendo confirmed it would be released today just a couple of days ago. Expect something similar with Majora's Mask.
Here's some information about Zelda: Majora's Mask:
If Ocarina of Time is an epic, then Majora's Mask can only be described as an epic epic.

This time Link, the Hyrulian Hero, struggles against time to unravel the unsettling mystery of Majora's Mask.

This mind-bending follow-up to Ocarina of Time sparkles with an artistic flair and presents a premise that shatters the foundation upon which most games are built. Perpetually reliving the same three days and three nights, Link is able to explore his world and relate to other characters like never before. Plot is often an afterthought in video games, but it is the driving force in Majora's Mask. The storyline meanders through the game like a living creature, poking around here and there to reveal greater insight into the land of Termina.

Masks play a vital role in Link's Terminian adventure. Early in his quest, Link encounters a travelling salesman from the Happy Mask Shop. It's not immediately clear whether this shady character is aligned with the forces of good or evil, but he claims to be the rightful owner of Majora's Mask. It is this travelling salesman who places a three-day time limit on Link's exploits, coincidentally coinciding with the inflexible schedule of the falling moon. The nomadic representative of the Happy Mask Shop gives Link his first mask, the Deku Mask. While wearing this mask, Link is able to do business with Deku Scrubs who would normally ignore him in human form.
We'll let you know when Zelda: Majora's Mask gets a final release date on Nintendo Switch Online + Expansion Pack. Access the official site for the service here.
Source: Nintendo PR
Leave a Reply