Zelda Wii U's inclusion at The Game Awards came together at the last minute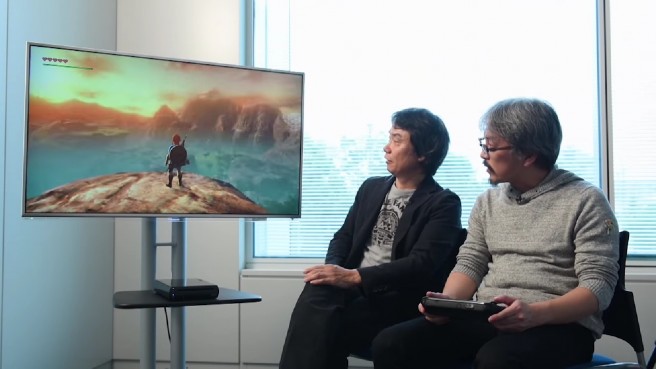 Nintendo had a heavy presence at The Game Awards last year. New trailers debuted for Code Name: S.T.E.A.M. and Mario Maker. Additionally, Nintendo showed the first gameplay footage of Zelda Wii U, which certainly came as a surprise.
You may be interested to hear about how Zelda Wii U's appearance at The Game Awards came together at the last minute. Geoff Keighley, who led the way on last year's show, spoke about this during the latest episode of GT Live.
His comments in full are as follows:
Nintendo I mean, they had talked about doing a bunch of things with us. They weren't quite sure what they were gonna do… I was the one that really pushed to do something musical with Mr. Kondo, which I thought would be really kind of cool and special, and they responded to that and liked that idea. The Imagine Dragons thing came in only 2 or 3 weeks before the show that that was gonna happen.

And yeah Zelda… I mean I was always pushing obviously for Zelda because that would be an amazing moment, that's the big game everybody wanted to see more of. Many years in the past I've asked for Zelda games and they don't come through, but yeah it was really amazing how it came together. I heard only a couple of weeks before the show that Mr. Aonuma was considering doing something around Zelda, and initially it sounded to me more like he was gonna maybe sort of show a little bit more of the scene from E3 – that short little piece to show that that was real. So I was like, 'oh, that could be kind of cool.' But you don't quite know what you're going to get. And then yeah, it was like the week of the show they were like, 'oh, well Mr. Aonuma's taped a video, Mr. Miyamoto's in it, it's about 5 minutes long, and he does like a full demo of the game.' And I was like, 'wow'.

So it was sort of unexpected how much great content was in that, and we were pleasantly surprised. And even when I saw the video, I'm like 'wow, they're just like playing the game.' And I think people really responded to kind of how raw and real that demonstration was… there was something charming I think about the Nintendo presentation because it was just Miyamoto and Aonuma having a conversation… and it was obviously very early in development what they showed, but it was just a slice of the game. And yeah that came together super last minute, but was an amazing moment inside of the show.
Leave a Reply