Fire Emblem Warriors DLC announced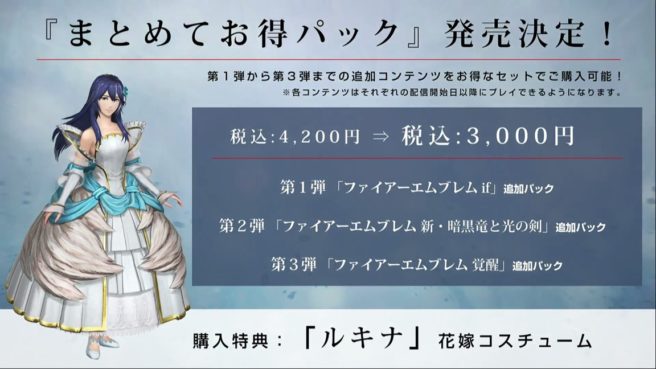 At the Tokyo Game Show today, Koei Tecmo announced that DLC is coming to Fire Emblem Warriors. Three different packs are planned.
First, later this year, DLC based on Fire Emblem Fates will be released. Fire Emblem Shadow Dragon DLC will follow in Winter 2018 (towards the start of the new year). Finally, Fire Emblem Awakening will have DLC in Spring 2018.
All DLC will be priced at 1,400 yen. However, players will also be able to purchase all three pieces of content as a set. Doing so reduces the price from 4,200 yen to 3,000 yen, and a special bride costume for Lucina pictured above will be offered.
Leave a Reply