Hyrule Warriors has a limit of 5 amiibo presents per day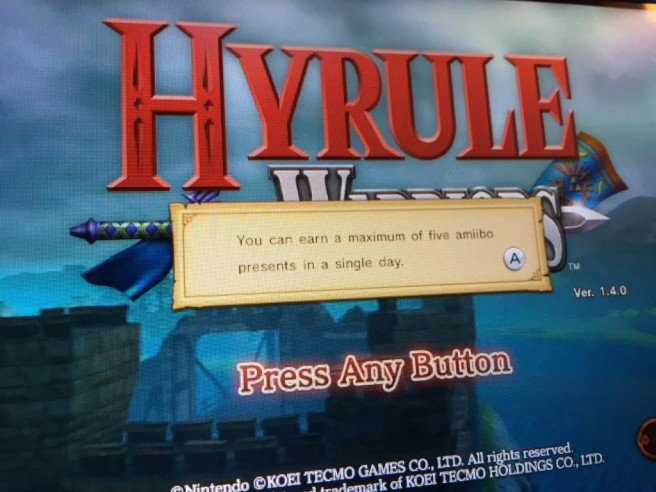 Here's a small tidbit regarding Hyrule Warriors' new amiibo functionality. Once you earn five presents on a particular day, you're locked out until the following day.
You can add the amiibo feature to Hyrule Warriors by downloading the new update – it's out now!
Leave a Reply