Tantalus on Zelda: Twilight Princess HD – landing the job, Nintendo's involvement, amiibo, dev length, much more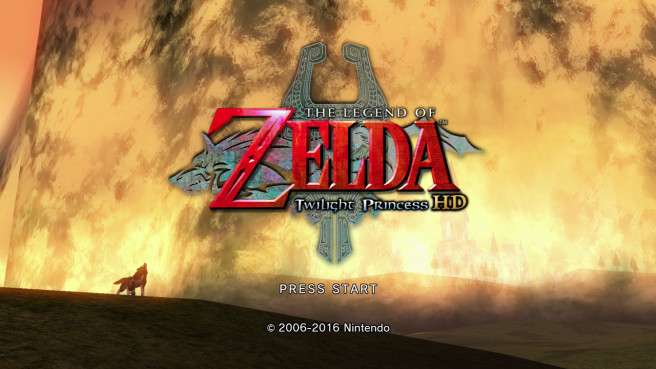 On the latest episode of Fragments of Silicon, Tantalus CEO Tom Crago stopped by for a chat. A majority of the conversation centered around The Legend of Zelda: Twilight Princess HD, of which the studio was largely responsible for.
Crago went in-depth about developing Twilight Princess HD. That includes how Tantalus landed the job, Nintendo's involvement and working with series producer Eiji Aonuma, coming up with the new Wolf Link amiibo and Cave of Shadows functionality, how long it took to come together plus the amount of people involved, and more.
Read on below for Crago's comments about working on Zelda: Twilight Princess HD.
On landing the role of the developer of Zelda: Twilight Princess HD…
It's an interesting one. I mean we had a game that was published by Nintendo in the past. That game was called Top Gear Rally on the Game Boy Advance which we developed originally for a very small Japanese publisher called Kemco. And Nintendo liked it, so they decided to publish it as a second-party title, and in the course of building that relationship, I was able to go to Kyoto a couple of times – and obviously when you get the opportunity to go to Nintendo headquarters and meet people there, these are relationships that you want to nurture when you're making video games, so that's what I did. I kind of kept those lines of communications open.
But I think the big thing actually for Nintendo was when we did Mass Effect 3 on Wii U… the two big ones that we did on Wii U were Mass Effect 3 and Deus Ex: Human Revolution, and Nintendo were pretty impressed by those games technically, I think. They liked how we'd taken the original games from PC and console and brought them onto Wii U. So when they were thinking about a Zelda title and looking around for external developers, then it's kind of a pretty short list of studios who had kicked some goals on the Wii U at this point. So they approached us, which is a pretty nice fun call to receive when you're asked if you'd have any interest in working with The Legend of Zelda. We jumped up and down in excitement, and then commenced the fairly long process of convincing them that we could do that job.
On how long it took to convince Nintendo that they could do it…
Several months. I mean they are obviously an incredibly meticulous company, and we're talking about a beloved property – one of the most beloved properties in the whole house of Nintendo, so we approached it very diligently and carefully, and we went to Kyoto a couple of times to meet with Aonuma-san and his team, and to talk to them about the work that we'd done and what we proposed to do on Twilight Princess, and then there are a series of experiments and tests and trials and so on before you have the opportunity to actually go into full development, and we are fortunate that we got that opportunity.
On how involved Nintendo was with the oversight of the project…
Very, very involved. Aonuma-san himself, obviously, he signs off on everything – it's his game. At all levels he was omnipresent. And then a team of people there in Kyoto dedicated to the game, so daily conversations, very regular calls, a bit of back and forth between us here in Melbourne and Nintendo in Kyoto, and regular builds and reporting, and all those things. So yeah, absolutely, they were extremely hands on.
On whether Nintendo went down to Melbourne…
They didn't need to actually. They were always welcome, but it tended to be that we would go and visit them there and obviously the modern age there are video calls and Skype calls and all the rest of it that we were able to do in a regular basis…
On what was done to update Twilight Princess into the HD generation…
We touched every single art asset in the game. So we worked with every element to up-res it and to improve it, and to make it look better on the Wii U while remaining sympathetic to the original versions of that game, so there was a huge amount of work in that. We added this new amiibo functionality, so the Wolf Link amiibo, and we built a new section of the game called Cave of Shadows where you can use that amiibo specifically.
There's a Hero Mode, which is something new, but I think the main thing for me is just the GamePad controller and implementing that functionality for inventory but mostly map view, so it feels a different experience playing the game using that GamePad controller. There are other bits and bobs as well, you work on a title like this, and ultimately you have to stay faithful to the original – you don't want to do anything too kind of wacky that might irritate fans who consider the original title to be one of their favorites or one of the greatest games in the series, so you have to have a gentle hand, but where possible you want to make improvements because with every conversion we do, we want it to be the definitive versions, and we want people who played the original and played ours, and say, for whatever reason the Tantalus game was better than the original, it had these new features or it looked better or it had this new thing or this excellent feature. That's always the goal. Sometimes we succeed.
On any ideas that didn't make it into Twilight Princess HD…
Literally hundreds, that's the way it works. For any video game you make, and even for games that are obstentively conversions, it's our job as developers to just throw ideas at the publisher or the creators of the original game. So that's what we do. We come up with documents and mockups and suggestions and at the end of the day, very few of them are taken up, because some of them are a little bit left field or a bit out there, and sometimes we get them across the line, but a lot of times we don't.
On Twilight Princess HD, as with every title, there were a bunch of things that we suggested that we could of done. But I can't say what any of them were.
On the inspiration / direction breakdown on Cave of Shadows and amiibo functionality…
Well it actually came pretty late in the day. We had talked with Nintendo about amiibo functionality, but the great thing that happened of course was that we were able to incorporate an all new amiibo into the title, which is exciting. That was a conversation, a conference call that we had with Aonuma-san to talk about how could we use this amiibo, what would be the best way to incorporate it into the title, and I suppose that's an example where we suggested building new areas or more areas and making it… having even more functionality within the title, but we were kind of made to narrow our focus a little bit in order to be realistic about the time constraints and so on in order to ship the title, so what we ended up with was the Cave of Shadows which I think is a pretty neat use of that amiibo.
On working with the original assets…
Oh absolutely, so you get all those assets, all the textures, and all the models and you work with those in order to create a new game, so roomful of artists working day and night in order to up-res these textures and make them look cool in HD.
On working with the Wii or GameCube version as the base…
We certainly had the codebase for both the GameCube and the Wii version, but the art assets are ostensibly the same between those two versions, so we played both to look at the original, but probably to be honest more so the Wii version.
… I suppose for convenience in terms of – I'm not talking here about gameplay, I'm talking purely about fidelity, the visual quality or how these assets look in game, it was more convenient to compare it to the Wii.
On whether Wii Remote controls / orientation were considered…
It may have. I don't recall actually. I presume we were given direction from the outset by Nintendo in terms of control. I mean, these sorts of things are discussed fairly on in a project. I don't remember the way that that particular conversation went. It's possible that it was a very short conversation and we were told which controllers to support, which orientation, and so on.
On development length…
It must have been 18 months plus, and the team… up to maybe like 40 people at various points. I mean, a big game even in its adaptation in terms of time frame and team size.
On whether they would have liked to do further with more time, etc…
As a developer you always want to do more, more, more, make it bigger, bigger, bigger, add more features and so on, so there is a list of extra features sitting on a server here somewhere with probably 20 or 30 ideas of things that we could have done. Ultimately the decision not to add those features was the right one from Nintendo, but as creators and as people who are inspired by doing cool s***, you always want the opportunity to be able to implement those ideas, so absolutely no regrets and we're proud of what we achieved. I'm very proud of everybody here that worked on that game. There are always things you look back on and think it would have been nice to add that feature or have the chance to play around with that.
Leave a Reply