Why Square Enix has been hesitant to localize the recent Dragon Quest games, using Heroes to gauge interest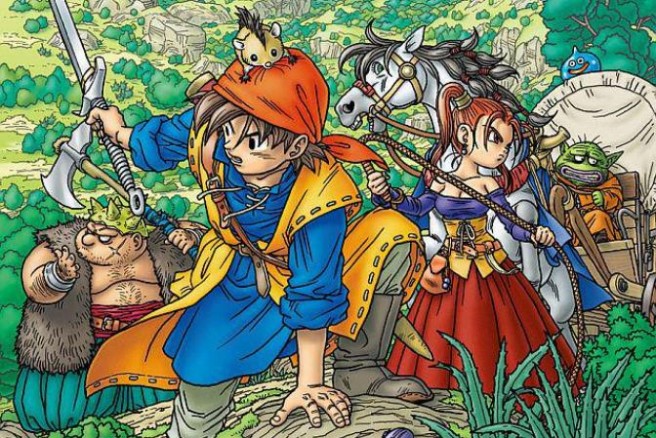 Square Enix is finally bringing a new Dragon Quest game to the west in Dragon Quest Heroes for the PlayStation 4. But Nintendo fans are probably more interested in the likes of Dragon Quest X, Dragon Quest VII, and the upcoming Dragon Quest VIII.
In an interview with Polygon, Dragon Quest series executive producer Yuu Miyake noted that Square Enix wants to release the different games overseas. But they're "very text-heavy, so the time and the cost it takes to localize these and do it well is quite something."
As fans continue to speak up, Square Enix will be more keen on pursuing localizations of past Dragon Quest entries. The company seems to be using Dragon Quest Heroes – a game picked for the west since it's an action experience with fully-voiced characters and a higher potential for strong sales – as a means to determine how much interest there is for the series in North America.
Miyake said:
"We want to get them out here. We really do! The Dragon Quest games are very text-heavy, so the time and the cost it takes to localize these and do it well is quite something. Business-wise, we have to think quite hard whether we'll make that money back from localizing to North America. It's always been a difficult decision. But the more you tell us, the louder the voices, the more likely we are to do it."

"We're really using this (Dragon Quest Heroes) as a kind of opening up of the market. We can gauge whether the American people might want to go back after Heroes and see some of the other Dragon Quest games. Hopefully we could use that as leverage to get those out over here."
Despite what Miyake stated, it appears that Square Enix already has plans to bring over some of the latest Dragon Quest games to North America and Europe – at least, that's what's been indicated by series creator Yuji Horii. Horii said at the Japan Expo this past weekend that he wants to release Dragon Quest VII and VIII for 3DS in France. Square Enix wouldn't just localize these titles for the French market, so they would include other languages as well – like English.
Leave a Reply