13AM Games on adjusting Runbow for New 3DS, Shantae collaboration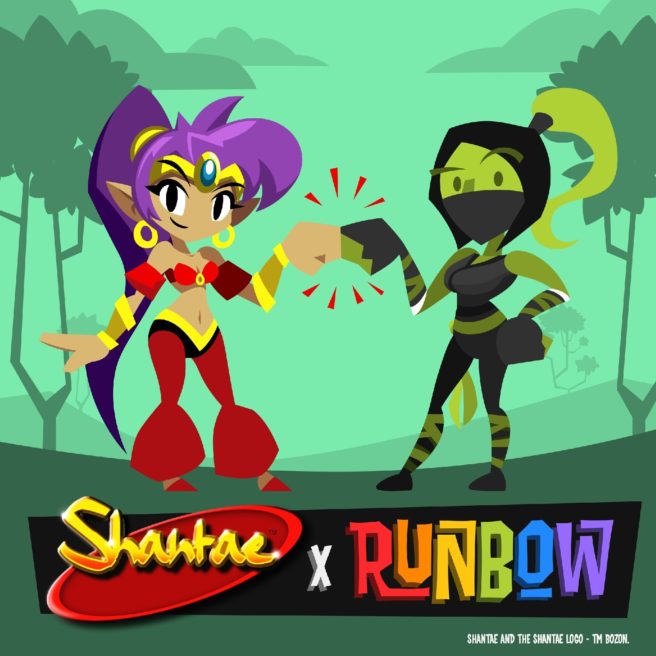 13AM Games formally announced today that Runbow is coming to 3DS – more specifically, New 3DS. While it may seem like a tough task bringing the frantic action from the television to the small screen, adjustments were made to ensure that nothing would be lost in the transition.
13AM Games' Alex Rushdy told Nintendo Life:
While the game is still in development and we still want to test a few more options out with the visuals, we already have completely redesigned all of our user interface and menu navigation. This not only makes it clearer to see on the small screen, but it also allows you to navigate menus with the touch screen if you wish!

We've also de-cluttered a lot of the HUD from the top screen and moved it to the bottom screen during play, giving players more space to see their character and environments.

Luckily Runbow's art style is so high contrast and uses strong defined shapes, so a lot of the levels actually read just fine on the small screen!
Another announcement made today is the upcoming inclusion of Shantae in the game. Regarding the collaboration with WayForward, Rushdy said:
To be honest, she almost made it into the previous DLC pack but we just had some timing issues we had to work through. We've been working with Matt Bozon for a while to get her in so we're really happy to see her in the game. She was the most highly requested character, and in a game featuring a huge cast of Nintendo indies, she feels right at home!

As for future characters, I think Shantae will be a nice send off for Runbow and Runbow Pocket. That will bring our (DLC included) character count to 23, which is pretty big! And that's not including all the costumes and colors for Hue and Val!

Maybe we'll see more characters show up in a future Runbow title. For now, I think Shantae is the perfect final addition.
Leave a Reply