20 3DS JRPGs to grab before the eShop closes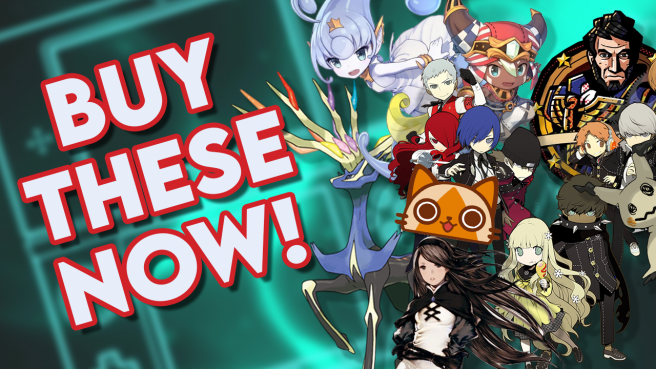 With only a few days remaining before the day the eShop closes its doors on the 3DS, I wanted to make a video to help folks make a choice on what to grab before the final curtain call.
I decided to tailor my list to the thing I most cherished about the system, its catalogue of Japanese role-playing games. It was with the 3DS that I fell in love with the genre as it became a haven for some of the most generous, polished, classic titles in the genre.
In the video below, I go through some recommendations for the many exclusive games on this system that made the 3DS such a unique special place for myself and others. Many of these received physical releases but, unsurprisingly, prices have skyrocketed recently. JRPGs often had low print runs and with the eShop closure, and demand will only make collecting 3DS software more expensive as time goes on. I've compared current secondhand loose cartridge US prices according to pricecharting.com with North American eShop ones to ensure you are equipped with the proper information. In some cases, the eShop listing is well below the cost of a used physical copy.
A quick thing before getting started: you can no longer add funds to the 3DS directly. I'd advise using the Nintendo website store or Switch eShop to add funds after linking your switch account with your Nintendo Network ID from the 3DS. The funds will appear in your 3ds wallet immediately. A link to Nintendo's official guide can be found here. Hopefully these recommendations will help you select some worthwhile last minute games.
What are your final eShop plans? Any games that I missed? Leave a comment and let me know!
Leave a Reply