3D Metroidvania-esque game Girl Genius: Adventures in Castle Heterodyne confirmed for Switch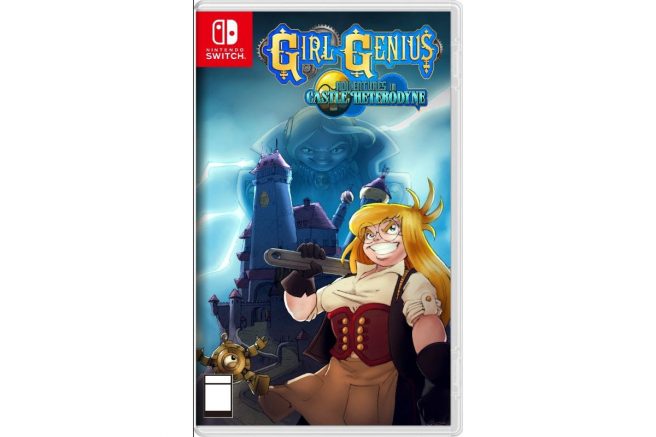 Teslagrad developer Rain Games has confirmed that it's bringing Girl Genius: Adventures in Castle Heterodyne, a 3D Metroidvania-esque game, to Switch. A release window has not been confirmed.
Girl Genius: Adventures in Castle Heterodyne has been a success on Kickstarter having raised over $200,000. Rain Games will be partnering with the authors of Girl Genius on the project.
Here's an introduction to the game:
We want to make a character driven, Action Adventure "Metroidvania" game in 3D. You play as the main protagonist in the Girl Genius series, Agatha Heterodyne.

Your mission? Explore the mysterious Castle Heterodyne "Metroidvania style", and reclaim Agatha's ancient birthright as a "True Heterodyne".

As Agatha discovered that her true family is not the Clay family, but the Heterodyne family, her life turned in a completely different direction. The last Heterodyne heir was thought lost 20 years ago, sending Europa into chaos. The powerful families of Europa clashed in a power struggle for control of the Heterodyne lands and properties, and at the center of the stage is Castle Heterodyne. Now used as a prison by the Wulfenbachs, the castle is in disrepair. Agatha must repair and gain control of the ancient castle, in order to proclaim herself a "True Heterodyne", and heir to the throne.

Agatha is a "Spark", a genius capable of great feats, heroic actions and MAD SCIENCE!

Gain new character abilities and tools in the game as Agatha learns more about herself and her powers.

Gameplay example: Use your Grapple Gun in exploration, allowing exploration of new areas in the castle.

Castle Heterodyne is not without dangers. Ancient war clanks and other Fun-Sized-Mobile-Agony-And-Death-Dispensers of MAD SCIENCE still inhabit its derelict walls.
If you're interested in supporting Girl Genius: Adventures in Castle Heterodyne, you can do so on Kickstarter here.
Leave a Reply