8Bitdo making new wireless adapter that will let you connect wired controllers to Switch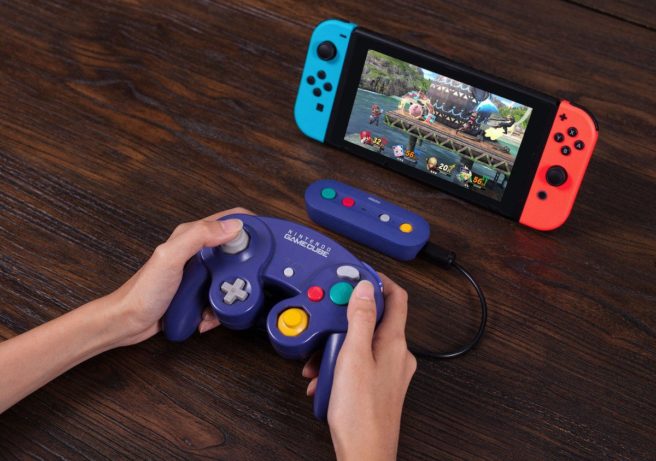 8Bitdo has revealed the Gbros. Wireless Adapter for Switch. The device works with wired GameCube and Classic Edition controllers, and was made with Super Smash Bros. Ultimate in mind. Users can connect various wired controllers to Switch including ones from the GameCube, NES, SNES, Super Famicom, and Wii.
The 8Bitdo Gbros. Wireless Adapter for Nintendo Switch launches December 7. Pre-orders are open on Amazon here.
Below are a few additional photos:
Leave a Reply