Adam Howden, the voice of Shulk, voices the Nopon Archsage in new Xenoblade 3 DLC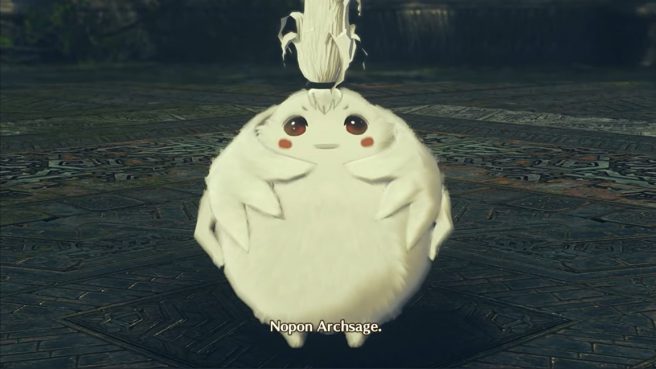 Here's a bit of trivia that may blow your mind: Adam Howden, who played Shulk in the first Xenoblade Chronicles, is the voice of the Nopon Archsage in the new Xenoblade Chronicles 3 DLC. It goes without saying, but this is specifically for the English version.
The Nopon Archsage was just added as part of the game's Expansion Pass. He's included in the new Challenge Battles where players take on consecutive enemies to earn accessories and special outfits.
Howden indicated on Twitter that he plays the Nopon Archsage. We were also able to confirm with him directly that this is indeed the case.
Excellent voiceover for this character. https://t.co/FCj7Rheiqv

— Adam Howden (@A_HOWDZ) October 14, 2022
Howden has been involved with Xenoblade Chronicles since the beginning of the series, but he's returned a number of times over the years. In Xenoblade Chronicles X, he was one of the male avatar voices players could select. He was back for Xenoblade Chronicles 2, but we won't get into specifics there for story reasons. Xenoblade Chronicles: Definitive Edition had the new Future Connected story which featured Shulk and Howden's voice once again. He also voiced Shulk as a playable character in Super Smash Bros. starting with the Wii U and 3DS games.
You can listen to Howden's performance as the Nopon Archsage in the Xenoblade Chronicles 3 DLC below (start out at the 1:51 mark if you haven't completed the story yet to avoid spoilers).
We've spoken with Howden a couple of times about his work on the Xenoblade Chronicles series – you can read our interviews here and here. You can also check out our recent interview with Harry McEntire, the voice of Noah in Xenoblade Chronicles 3, right here.
Leave a Reply