Aonuma sheds new light on Zelda: Majora's Mask 3D – origins, changes, New 3DS tease, more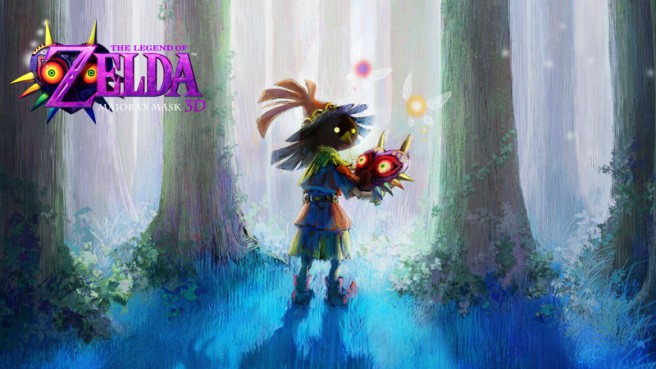 Despite having only been announced last week, Famitsu already has an update on The Legend of Zelda: Majora's Mask 3D. The magazine spoke with longtime Zelda producer Eiji Aonuma about the remake.
A portion of Famitsu's interview covers Majora Mask 3D's origins. According to Aonuma, after Ocarina of Time 3D released, they considered what to develop next. Shigeru Miyamoto came to Aonuma and said, "If we ported Majora's Mask to a portable device, wouldn't it play more smoothly than the original as it is possible to put the game in sleep mode at any time?"
Aonuma initially refused since he had memories about how development of the original game faced great difficulties. He also thought, "if we made the remake, there would likely be many parts to be changed". However, when Aonuma considered the remake seriously and played the original again, he thought: "If this thing is changed, it would be easier to play" and thus the new form of Majora's Mask formed in his mind.
In the original Majora's Mask, the difficulty balance assumed that players had experienced Ocarina of Time before. But for the remake, new players are also being considered. Aonuma explained to Famitsu, "Specifically speaking, parts that were conventions and weren't explained at all are changed, and challenges which you realize by repeating many times are made easier to understand."
Rather than making the experience simpler, the changes in Majora's Mask 3D are intended to help stumped players with hints. The three-day cycle remains the same, and the system for following other people's actions aren't changed. There is, however, a boss battle that is seeing changes. As a new element, players will be able to fish at two places.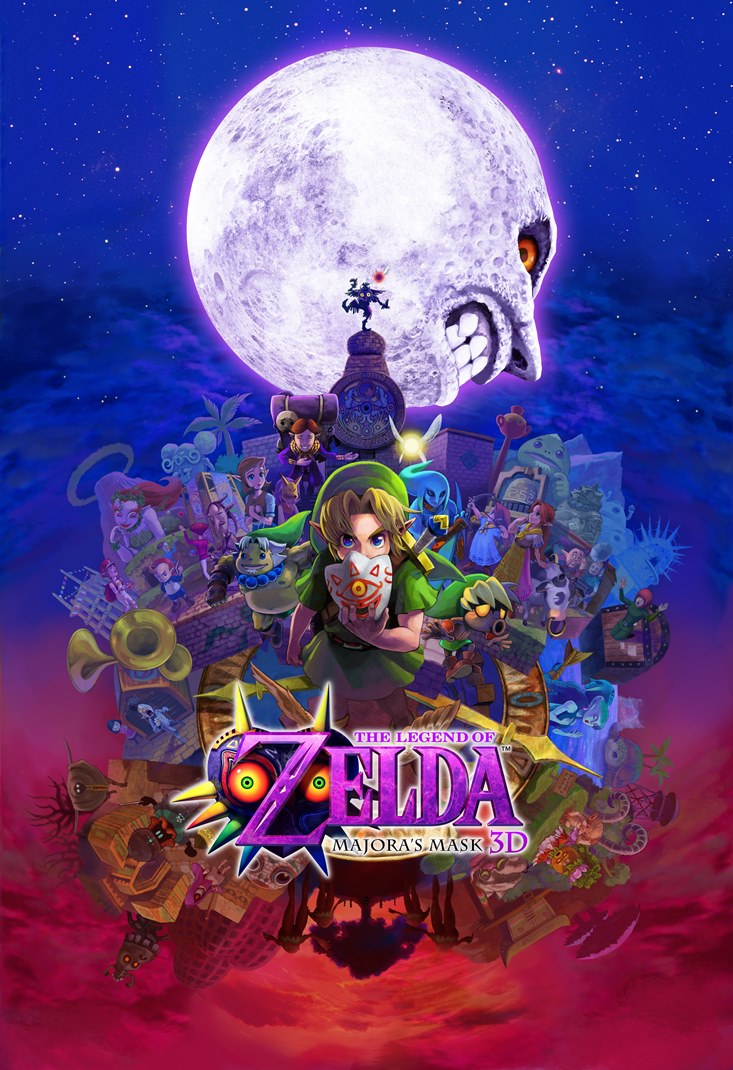 Ocarina of Time 3D introduced some gyro controls. These are returning in the Majora's Mask remake. The development team is also using the know-how from A Link Between Worlds to make more pleasant touch controls.
Before Majora's Mask 3D was announced, some speculated that the game could end up as a New 3DS exclusive. We now know for sure following last week's announcement that this isn't so. Aonuma does comment on the new handheld and notes that the visuals are the same when played on the original 3DS or New 3DS. He leaves the following mysterious tease though: "Please wait for the opportunity to discuss how playing on the New 3DS differs at a later date."
Those were the important points on Majora's Mask 3D. However, Famitsu's interview also touches on the original N64 game and reveals some interesting information about its development.
Majora's Mask was born when Aonuma suggested that instead of making Master Quest (same dungeons than in Ocarina of Time, but different challenges), they would make entirely new dungeons. "New dungeons are better since while being fast [to develop], more interesting things could be done," Aonuma told the magazine.
As Master Quest was originally planned to be developed in a year, when Aonuma asked Miyamoto "I'd like to do things like this", he replied: "As only one year [of development] is given, if you can create a new Zelda in that time, then please try."
Because of the tight schedule, the team needed to solve how to deal with the smaller volume. That's when Yoshiaki Koizumi talked about a popular movie of that time, Run Lola Run, in which a heroine lives the same time periods multiple times. Koizumi suggested using a similar structure for the game. Originally, the cycle was planned to last a full week, but in that way Majora's Mask couldn't be finished in a year. The cycle was changed to contain of a start, a middle, and an end as a result.
Leave a Reply