Astral Chain has two-player support when you detach the Joy-Con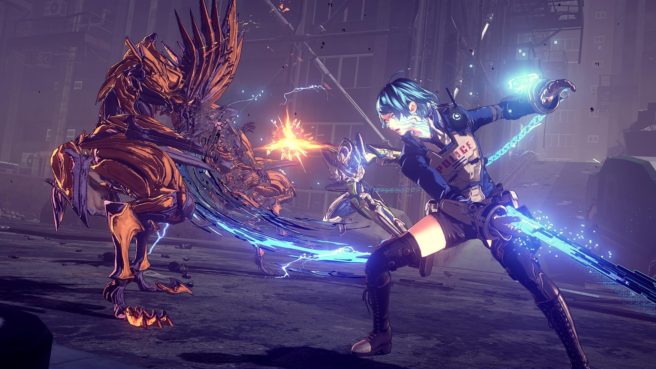 What we've mostly seen of Astral Chain has been advertised as a single-player experience. However, there is actually a two-player mode of sorts included.
If you detach the Joy-Con, one controller will have the controls for the cop and the second will be for the Legion – which is connected by a chain. This is the only way in which two people can play together during the dual combat sequences.
Astral Chain director Takahisa Taura told Kotaku:
"I thought as I was developing the game that, of course, it could be made into that kind of system where it could be split up, but generally what I wanted to do is have one player control two characters at the same time. But the Switch actually has this great feature where, obviously, you can detach the Joy-Con and share play. We wanted to take advantage of that as well."
Taura actually compared to Astral Chain's multiplayer to Super Mario Galaxy. He was quick to point out a key difference though:
"But this game is different from that. Because you don't just have one person doing assists. Both players actually have to put effort into controlling the characters and playing the game."

"If you're going for a high score, it's challenging to do this, playing in two-player. As one example, while you're playing the game, there are several synchronous moments where you're doing attacks with the Legion at the same time. And if you're playing two-player, the other player and you – actually, it's almost like you would actually have to be of the same mind."

… But it's not just that it's hard. If you're sitting next to somebody and playing this game, it's also really fun."
Leave a Reply