Astral Chain was in the works before NieR: Automata started development, original plan was for triplets, more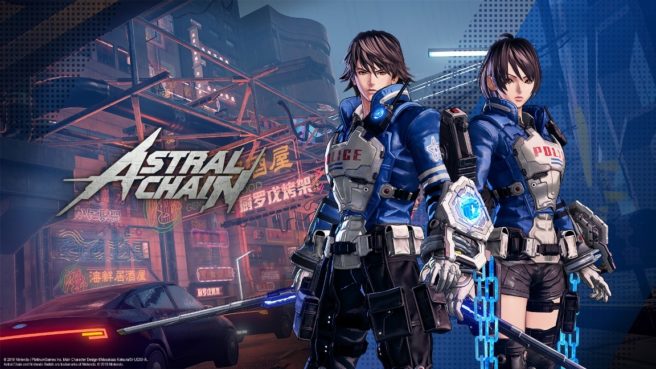 This week, Japanese magazine Famitsu published a new Astral Chain interview with director Takahisa Taura, supervisor Hideki Kamiya, and producer Eijiro Nishimura. It was pretty in-depth at six pages long, but we'll summarize some of the points here.
Astral Chain came into the picture after Nintendo contacted PlatinumGames to make a game with high difficulty. The game has been a long time coming, as they worked on the plans since before development on NieR: Automata started. To complete the entire project, it took a long time – somewhere around five years.
As we've heard before, Astral Chain was originally imagined as a medieval fantasy game. However, Nintendo told the team they wanted something with a more impressionable hook since it was going to be a new IP.
Continuing on the topic of how Astral Chain went in a different direction during development, there were originally plans were for triplets, not just twins. Kamiya might have come up with the twins concept – he can't quite remember.
Additionally, in the original plans were for there to be tons of monster types that you would have to catch. Nintendo suggested they focus on the quality of the action and its gameplay instead, so that's how they came up with the five Legion types.
Some other tidbits from the interview:
– Taura says it is Platinum's destiny to show off a good butt in their games
– The two companies came up with the Unchained Mode/protect mode together after the fact, because they wanted to ensure more people got their hands on the game
– There's a ton of post-game content after you finish the main story
– Kamiya was really impressed with how Taura handled directorial duties
– Taura is really pleased with how unique the gameplay loop has turned out
– Says you can't find this experience elsewhere
– Says those that haven given the demos a try at events are all really impressed at how addictive the synergistic action is
Leave a Reply