The World Ends With You: 9
Mario Kart: Wii: 8
Wii Fit: 5
Mystery Dungeon: Shiren the Wanderer: 8
Dragon Quest Monsters: Joker: 7
Wii Fit may not be perfect, though I do not believe the game should be given that score. By no means does the game appear to be perfect, but it's worthy of a better score.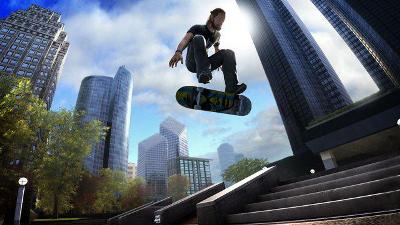 – Spin off of "Skate"
– Wii version will utilize balance board, touch controls for DS
– Wii will have 480p, widescreen
– Instant reply feature will return
– Can play the game without balance board (Wii)
– Local multiplayer with friends on Wii
– DS: Single-cart, multi-cart, Wi-Fi games
– There will be some sharing component on Wi-Fi for the DS version
– Games will be officially announced next week
– Games releasing in 2008
Teaser video….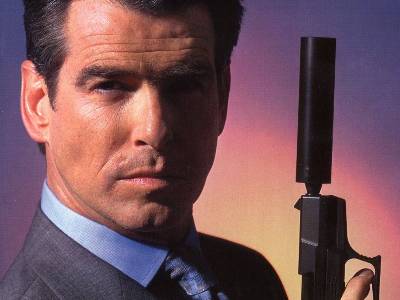 "Concerning the new James Bond game, we are actually developing the Wii & PC versions of the game. But, it is clearly too early to give more information about the content of this product." – Beenox PR rep

James Bond: Quantum of Solace might not end up to be as good as GoldenEye was on the Nintendo 64, but the game is worth a look. Of course though, it's much too early to decide how well this game will turn out.


Who & What: MLE Professionals Tim "Eater X" Janus and Crazy Legs Conti say goodbye to spring and hello to summer as they face-off in the first-ever Major League Eating: The Game WiiWare Watermelon Showdown*. These two gurgitory gladiators will vie for a new Watermelon eating world record in celebration of the launch of Major League Eating: The Game for WiiWare™.

Tim "Eater X" Janus, the newly crowned Sushi eating champion of the world, a man who hides his inner torment behind a mask, will compete against Crazy Legs Conti. Conti, often described as the "Evil Knievel of the Alimentary Canal," is known for eating his way out of a 96-cubic foot sarcophagus of popcorn at the debut of his own movie, Zen and The Art of Competitive Eating.

This bare knuckled, drag out, in-your-face (literally) six minute exercise in extreme watermelon consumption is near certain to yield a new world record. It will also be the first watermelon eating contest to feature both real and virtual watermelons.

Come join us, get some hands-on time with one of the first games coming to Nintendo's exciting new WiiWare channel – Major League Eating: The Game – and watch firsthand as Major League Eating history is made.

When: Tuesday, May 20

From 12-3 PM

Where: Nintendo World Store

10 Rockefeller Center

New York, NY 10020

*This is a B.Y.O.T event (Bring your own towelette event).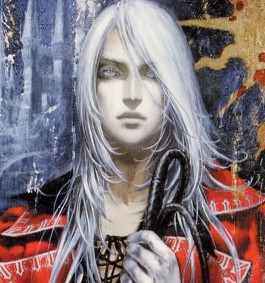 Nintendo Power's moon, rumblings on the web, and now even more tidbits seem to be pointing in the direction that Castlevania will see releases on the Nintendo DS and Wii. Apparently, Shinji Hirano who is the executive VP for Konami USA, was in San Paulo and went on the record by noting brand spanking new Castlevania games will be coming out for the DS and Wii. It is unconfirmed at this point in time whether or not Mr. Hirano did appear in San Paulo, but the same source claims the two new titles will be shown off next week at a U.S. Konami event.


The English season may well be over, but PES Rankings is here to reduce the withdrawal symptoms for football fans and PES 2008 fans everywhere!

As the domestic leagues draw to a close this weekend, football fans may feel aggrieved at the lack of competitive matches available to them this Summer. Konami UK has the perfect solution: PES Rankings – the only truly official league for PES 2008, the world's greatest football game.

PES Rankings is a simple to use online system wherein players can see how their PES 2008 skills compare to those of like-minded fans. Now in its fourth official season, over 55,000 people have registered and are competing in their own mini-leagues and in online matches with PES 2008 fans from all over the country. And while most domestic teams play a meagre 38-44 league games per season, the current PES Rankings season has seen over 32,000 top-level matches played already!

And that's not all. In a season that began in October 2007 when PES 2008 launched, an average of 168 matches have been played per day, with an incredible 252,728 goals scored! This equates to 3.45 goals per match – a considerably better figure than some teams can boast – with the average Rankings player notching up 5.54 matches per month, with the majority played in the early evening. And it is simplicity itself to join…

Visitors to www.pesrankings.com can register to play, and an activation email will be sent to start an account. Once initiated, the player is free to create their own tournaments and set up leagues with their mates. The PES Rankings system streamlines tournaments into a definitive and ever-changing roster of the best-rated players, while also keeping tally of smaller individual personalized tournaments. Every game of PES 2008 that entrants play contributes to the player's individual ranking, while users are invited to establish mini-leagues or cup tournaments against their friends.

Players log the results of matches, and points are awarded for every game played, but via a sliding scale wherein giant killing wins earn the user far more points than wins over their friends. Points can also be lost this way, with high-ranked players forfeiting more points for losing to lower ranked competitors. Players will also be notified of local events. Konami hosts and oversees a number of social events wherein people can get together and take each other on face to face, with additional points awarded for success at such events.

So with the current season at and end, why not sign up? PES Rankings keeps an easy tally of how many times you have whipped your registered mates, and is simplicity itself to use. Sign up today, and take your PES 2008 skills to a whole new level…
Source: GamesPress


Wii
Okami – 95%
Dancing Stage: Hottest Party – 86%
Secret Files: Tunguska – 70%
Namco Museum Remix – 36%
Sports Island – 63%
C.S.I: Hard Evidence – 60%
DS
Soul Bubbles – 93%
Apollo Justice: Ace Attorney – 82%
Draglade – 67%
Thanks to Joclo for the info!


PSP = 100,870
Wii = 71,518
DS Lite = 52,542
PS3 = 10,177
PS2 = 8,802
360 = 1,725