Azure Striker Gunvolt – Gunvolt will keep his braided hair in the US version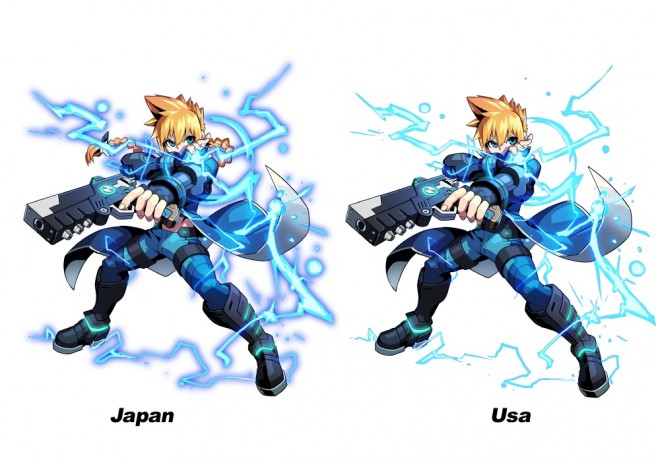 Keiji Inafune met with Inti Creates CEO Takuya Aizu earlier today to discuss a few items pertaining to Azure Striker Gunvolt.
According to the game's official Twitter account, Gunvolt will be modified in the US version once again so that the character's braided hair will be kept in tact. This was originally removed from the Japanese version – as shown above.
Inafune-san and Aizu-san also discussed the character design of Gunvolt for US version. #gunvolt

— gunvolt_official (@GunvoltOfficial) April 16, 2014
Inafune-san concluded that Gunvolt keeps "braided hair" in US version too. Because he emphasises the design. #gunvolt

— gunvolt_official (@GunvoltOfficial) April 16, 2014
The Azure Striker Gunvolt Twitter account also touched on Gunvolt's midriff:
As for the "bare midriff", leave the Gunvolt's separate clothes design as it is, we decided to make him wear the black skin tights. #gunvolt

— gunvolt_official (@GunvoltOfficial) April 16, 2014
Leave a Reply