Bandai Namco will talk about Dragon Ball FighterZ possibly coming to Switch after Xenoverse 2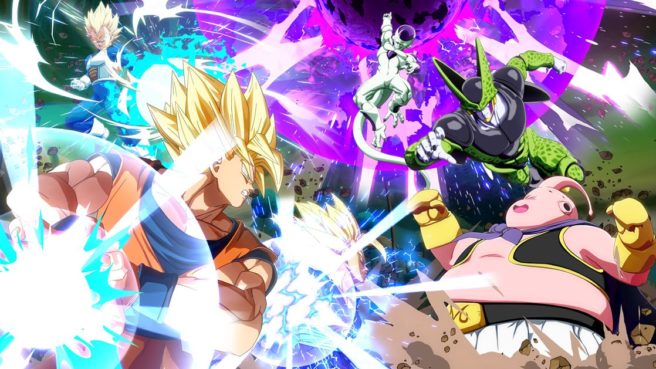 Switch is getting its first Dragon Ball game soon, though not the newest one. Bandai Namco is bringing Dragon Ball Xenoverse 2 in September.
Bandai Namco and Arc System Works unveiled the brand new Dragon Ball FighterZ at E3 last month. Switch was not included as one of the confirmed platforms. However, in one interview, Dragon Ball FighterZ producer Tomoko Hiroki indicated that a Switch release might be possible if fans showed interest.
Right after that news came out, tons of fans took to Twitter and other places online to demonstrate just how much they want to see that happen. With the strong feedback in mind, ShonenGames approached Hiroki at EVO 2017 this weekend for an update on a possible Switch version.
Here's the exchange between the two:
KS: There's an overwhelmingly insane support for a Nintendo Switch version of FighterZ. Have you seen the outreach and is there anything you would like to say to them?

TH: In terms of the Switch version, we're currently working on Xenoverse 2 for the Switch, so we want players to first go there, and then we can talk about FighterZ.
We'll have to see where things are at in a few months from now. At the very least, Bandai Namco can't deny that fans have showed their support in getting Dragon Ball FighterZ on Switch.
Thanks to Anthony for the tip.
Leave a Reply