Best Buy holding New 3DS XL demo event on Sunday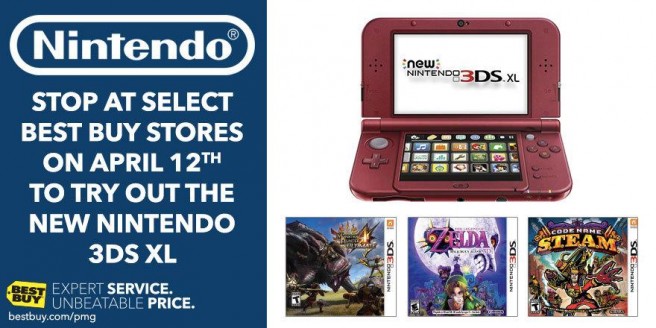 Best Buy stores across the U.S. will be holding a demo event for the New 3DS XL on Sunday. Fans can give the system a try, and play demos for Code Name S.T.E.A.M., The Legend of Zelda: Majora's Mask 3D and Monster Hunter 4 Ultimate.
You can look to see if a Best Buy store near you is holding a demo event here. It will take place from 1-4 PM.
Leave a Reply