Big Splatoon update dropping on August 6th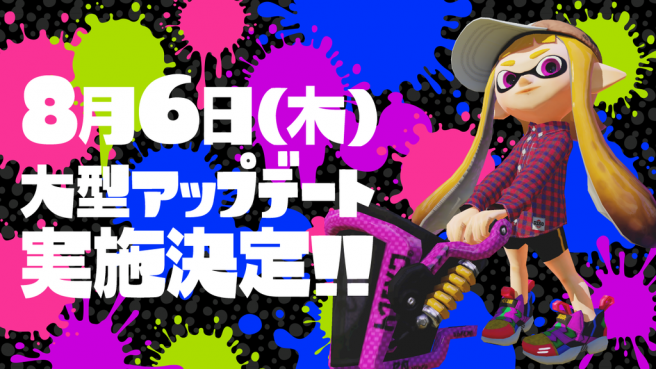 Update: The Urchin Underpass map will be "under construction" from August 3rd till August 5th and won't be available for online matches during that time. Sounds like the map will be tweaked a bit.
The big Splatoon content update is being released on August 6th. It will contain tag team matches, private lobbies, more gear & weapons and more.
Stay tuned for more details.
Leave a Reply