Bloodstained: Ritual of the Night creator says sales on Switch were well above expectations, gives breakdown of regional sales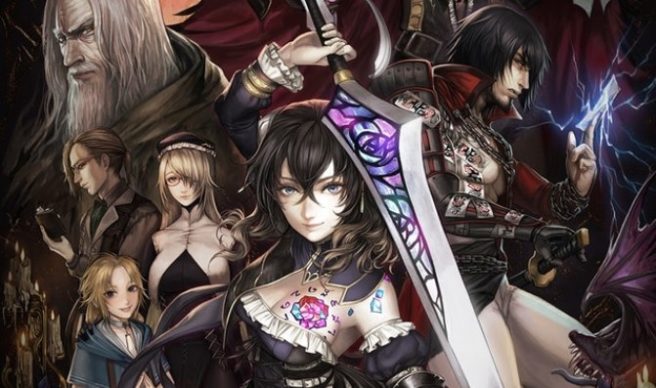 Bloodstained: Ritual of the Night has been a success having sold over one million copies as a brand new IP. Although we don't have a breakdown of sales by platform, there's no question that the Switch version largely contributed to that number.
In a recent interview with Famitsu, creator Koji Igarashi revealed that Bloodstained had the biggest response on Switch. It also sold "well above our expectations" even though it came out on the console a week after other systems.
Here's our translation of the excerpt between Famitsu and Igarashi:
You launched the game on PC, PlayStation 4, Xbox One, and Nintendo Switch. Which platform had the biggest response?

Igarashi: The Nintendo Switch sales were well above our expectations. The game launched one week later on Switch than on other consoles, and I figured fans wouldn't be able to wait the extra week for the Switch version, so that was unexpected.

Perhaps the reason the Switch version fared so well is because of the large install base nowadays.

Igarashi: Maybe, but the games I've worked on were often developed for Nintendo consoles, so that could be a factor as well. Not to mention that the Switch is the only console we released on that's capable of handheld play. With that considered, you could say that there are a lot of fans who want to play Ritual of the Night on the go.

Now that you mention it, Ritual of the Night is a perfect fit for handheld play.

Igarashi: Then again, lots of players back then told us they wanted to play our handheld games on home consoles. (Laughs)
Igarashi also shared some interesting information when asked about which region the game was most successful in:
Igarashi: That'd be North America. There's always been a lot of Iga fans there. Back in the day, North America used to account for about 50% of my games' sales, but with Ritual of the Night, it's actually increased even more than that. After that it'd be Japan, China, and then the UK – in that order.
---
Translation provided by Oni Dino on behalf of Nintendo Everything.
Leave a Reply